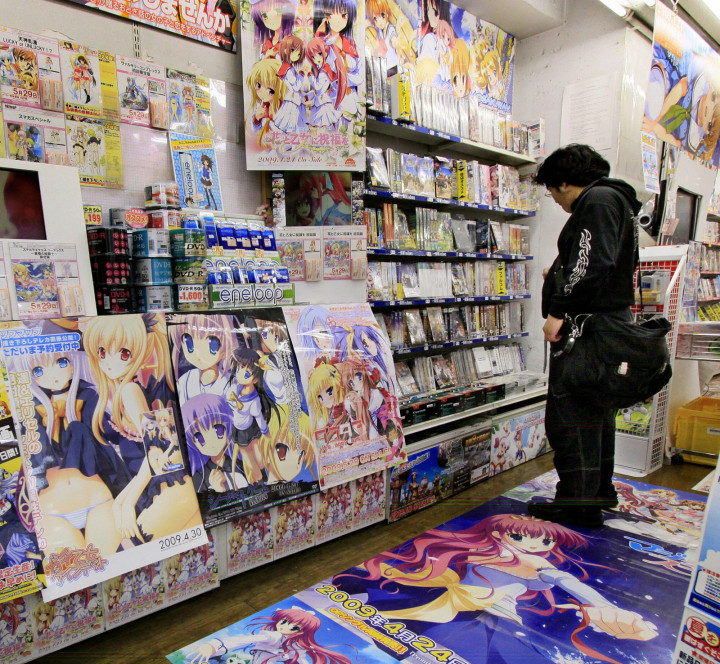 A man from Middlesbrough is believed to have become the first person in British legal history to be convicted over possession of prohibited cartoon images of children.
Robul Hoque, 39, made legal history after he was convicted of possessing a collection of inappropriate Japanese Manga or Anime-style images of children.
The cartoons were classed as prohibited as they contained images of young girls, some wearing school uniforms, exposing themselves or taking part in sexual activity, reported the Evening Gazette.
The court heard how Hoque became a "test case" after nearly 300 cartoon stills and moving images were found on his hard drive after police seized his computer in June 2012.
He denied 20 counts of possession of prohibited images of children and was due to stand trial.
However, Hoque, of South Bank, Middlesbrough, pleaded guilty to 10 counts at Teesside Crown Court, with the remaining 10 to serve on his file. He was handed a nine-month prison sentence suspended for two years.
Hoque's defence barrister Richard Bennett said his conviction should "serve as a warning to every Manga and Anime fan" to be careful as these images are were freely available on legitimate sites.
He added: "It seems there are many thousands of people in this country, if they are less then careful, who may find themselves in that position, too."
Hoque had previously been convicted of making Tomb-Raider-style computer generated images of children in 2008.
That case was again considered a first for the British courts, with the judge telling him he had "crossed the line as to what is illegal" by creating the images. He was given a community order and completed a sex-offender treatment programme after being found guilty of six counts of making "indecent pseudo-photographs" of children.
At Teesside Crown Court, Judge Tony Briggs said the Manga-style images Hogue admitted to possessing were "repulsive" to a degree.
He said: "They are clearly all images designed to make people think they are of children. They are fictitious images in the sense that in no part of them does any real person appear.
"It is important to emphasise that there were no actual children or perpetrators involved.
"I have to tell you that if there had been, an immediate prison sentence measured in years might have been appropriate.
"You are an intelligent man. You certainly should have been aware of the risk of indulging in accessing this material, and you acknowledge your foolishness and guilt."
He added: "This is material that clearly society and the public can well do without. Its danger is that it obviously portrays sexual activity with children, and the more it's portrayed, the more the ill-disposed may think it's acceptable."