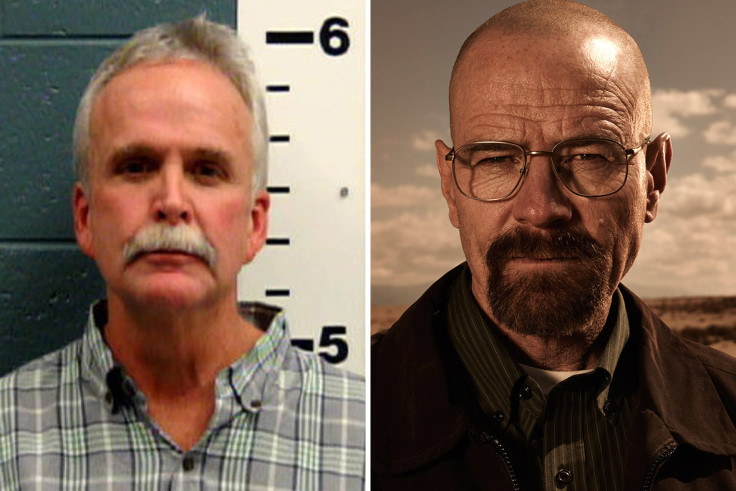 A former high school science teacher from New Mexico, whose double-life is uncannily similar to that of Emmy Award-winning AMC drama Breaking Bad character Walter White, has been sent to jail.
New Mexico state district court had given nine years of prison term to John W Gose. It has now suspended all but four years, which means Gose will have to now serve only four years in jail, state officials said.
They added that upon release, he must complete five years of supervised probation.
Gose had pleaded guilty in May to four charges of methamphetamine -related felonies after police discovered chemicals and laboratory equipment in the boot of his car and at his home that could have been used to produce around $44,000 (£34,000) of meth.
His admission came almost six months after his arrest in October 2016. He was stopped by Las Cruces Police during a routine traffic checking. Officers found an ice box containing glassware, rubber tubing and chemicals.
New Mexico Police then took over the case and found more chemicals and supplies consistent with a meth-cooking operation at his home.
Assistant District Attorney Tomas Medina told the court that methamphetamine was in the final phase of the crystallization procedure when they arrested Gose, AP reported.
The 56-year-old was initially facing 20 and half years in prison for the charges.
Gose used to teach science at schools in New Mexico and Texas, including an eight-and-a-half year stint at Irvin High School, El Paso. Most recently, he had taught at Camino Real Middle School, Las Cruces.
He reportedly told his roommate that he had taught chemistry in schools.