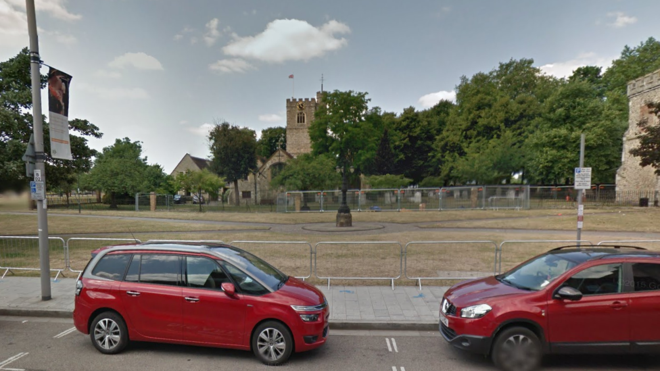 A man has been accused of murdering four men found dead in an east London graveyard in the summer of 2014. Stephen Port, 40, of Cooke Street, Barking, Essex, has been charged with four counts of murder and four counts of administering a poison.
He will appear in Barkingside Magistrate's court in Ilford, Essex today, following the deaths between June and September 2014, the Metropolitan Police said. All four men were found dead in St Margaret's Church, in North Street, Barking.
Anthony Walgate, 23, from Hull, a second-year fashion, art and design student at the University of Middlesex, was found dead in the early hours of 19 June. The body of Gabriel Kovari, 22, from Deptford, was found on 28 August by a member of the public walking their dog. On 20 September, the same dog walker found the body of Daniel Whitworth, 21, from Gravesend, Kent.
An inquest earlier this year established that Kovari and Whitworth were friends who had taken designer drug GBH on the day Kovari died. Whitworth left a suicide note blaming himself for Kovari's death. The body of forklift-truck driver Jack Taylor, 25, from Dagenham, was found 300 yards from the bodies of Kovari and Whitworth on 14 September 2014.