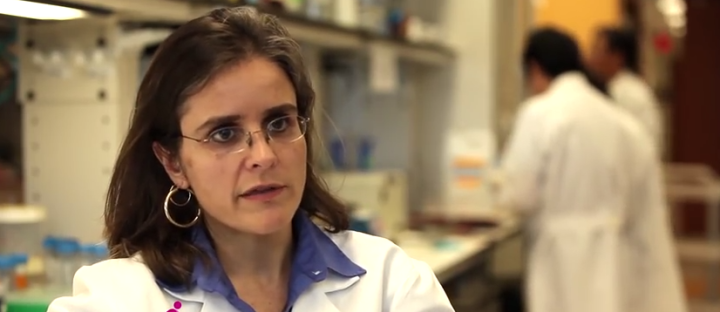 A Houston oncologist, Dr Ana Maria Gonzalez-Angulo, is accused of adding antifreeze to her lover's coffee after he rejected her.
Dr Ana Maria Gonzalez-Angulo was in a "casual sexual relationship" with Dr George Blumenschein when it is claimed that she gave him two cups of poisoned coffee on 27 January 2013, according to court documents.
Dr Blumenschein said his drink tasted unusual but Gonzalez-Angulo allegedly told him it was just Splenda, a sweetener and encouraged him to drink more, according to court documents.
But hours later, Blumenschein felt unwell, experiencing poor balance and slurred speech. He was taken to emergency and was found to have renal failure, central nervous system depression and cardiopulmonary complications.
Given dialysis treatment, the lung, head and neck cancer specialist survived.
Gonzalez-Angulo is reported to have spiked the coffee with ethylene glycol, the main ingredient in antifreeze.
The colourless, ordourless chemical was widely available at the University of Texas medical centre where both doctors worked, say prosecutors.
Investigators charged Gonzalez-Angulo with aggravated assault on 30 May 2013 in connection with the alleged poisoning.
Prosecutors stated they had a recording in which Gonzalez-Angulo admitted to having had "people assassinated" and taking care of things "the Colombian way", according to a Sky News report.
Because of the tapes, jury selection was postponed and resumed on 11 September, said USA Today.
Judge Katherine Cabaniss is to rule on whether the jurors will hear the secret recordings.
"I don't see how they're relevant to anything, unless one thing happens," said Gerald Treece, associate dean at the South Texas College of Law and KHOU's legal expert.
If Gonzalez-Angulo takes the stand and testifies, Treece believes there is a slight chance those recordings may be admissible in court.
The trial is expected to last two weeks. The case has gripped the media as it has the drama of a lovers' quarrel gone wrong.
"They have that 'wow' effect," said Treece. "There's something about that that's compelling to us. Love, romance, stories of hatred and jealousies."
The breast cancer doctor has pleaded not guilty to the charges. Her lawyer, Derek Hollingsworth, told ABC News that his client is completely innocent.
She is a distinguished citizen and scientist, and these allegations are totally inconsistent with her personal and professional life, he said.