A man set himself on fire outside the Oslo courthouse hosting the Anders Behring Breivik trial Tuesday.
The man, as yet unidentified but thought to be in his 20s or 30s, was tackled by police before he could gain entry to the courthouse where the Norwegian far-right extremist is on trial for the killing of 77 people last July.
Witnesses said the man had two bottles of flammable liquid, which appeared to be in aerosol form. He gesticulated at officers, apparently calling for them to "shoot me", while spraying himself.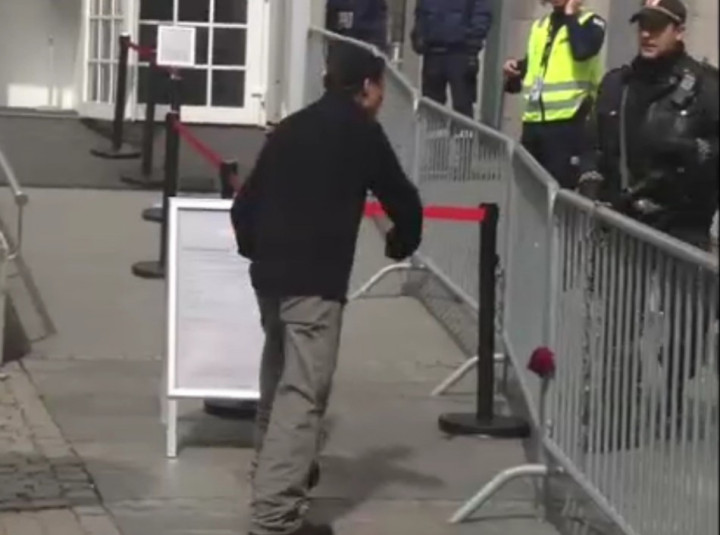 The man was quickly surrounded by officers, who wrestled him to the ground before stripping off his flaming hat and jacket. It took several officers to restrain him.
See below for more pictures: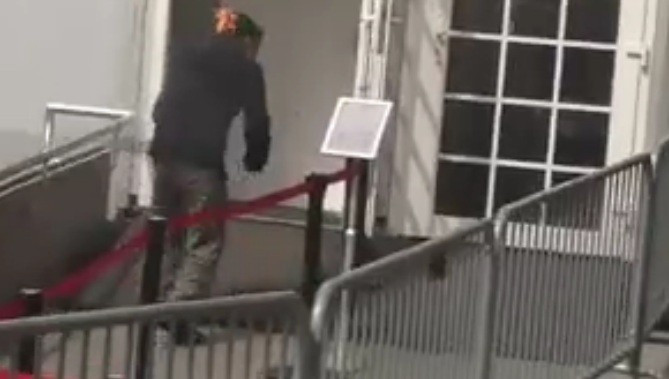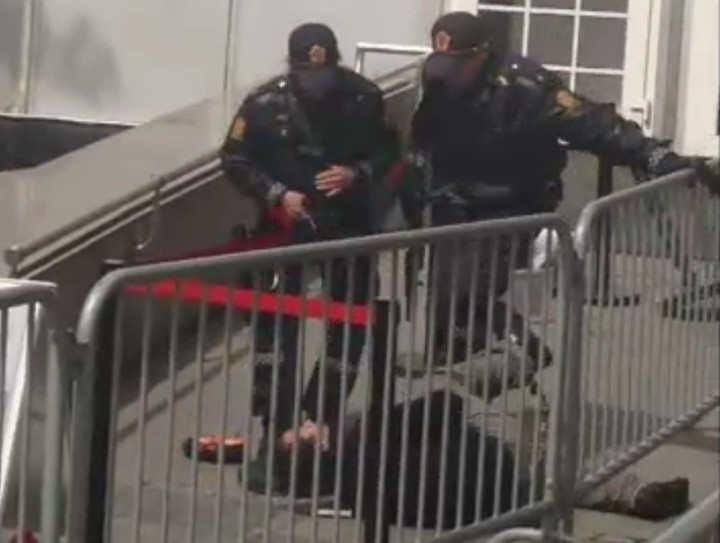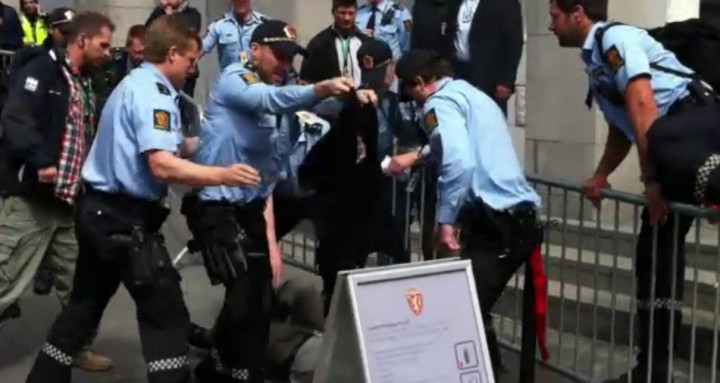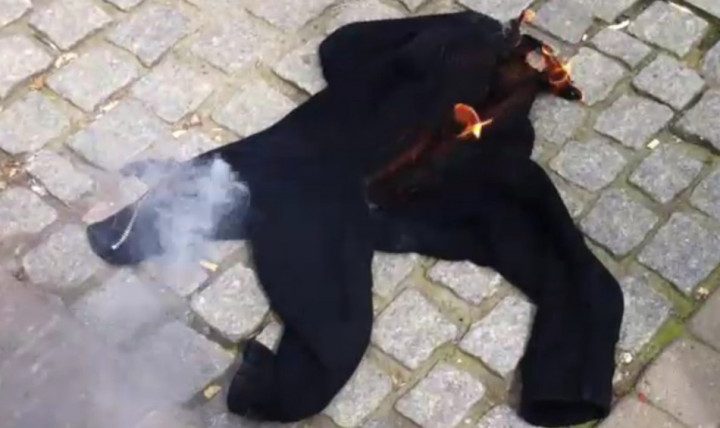 It has not been confirmed why the man was protesting, but it is understood that he did not shout anything about Breivik during the incident.
The protest gives a stark contrast to the usually stoic reaction of the Norwegian people, more than 40,000 of whom came out in a peaceful musical protest outside the courthouse in April.