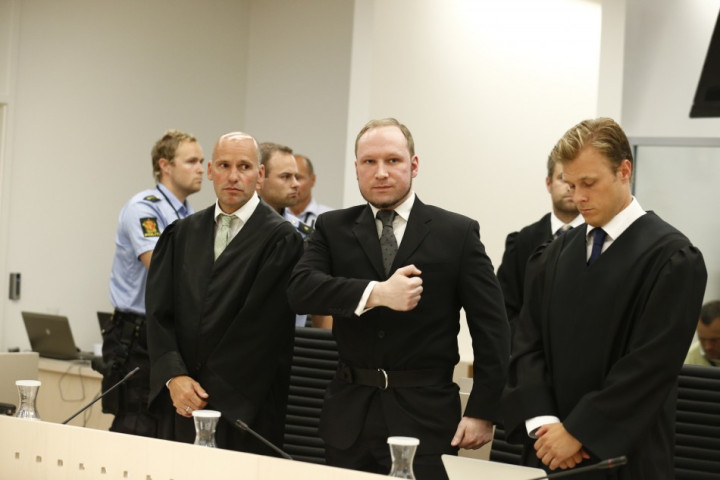 Norwegian right-wing mass killer Anders Behring Breivik will not appeal against the court verdict sentencing him to imprisonment of 21 years.
Breivik has rejected appealing against the verdict as he says he does not believe in the legitimacy of the court. To him, the court is sided with the multicultural majority in the Norwegian parliament.
"Since I don't recognise the authority of the court I cannot legitimise the Oslo district court by accepting the verdict. At the same time, I cannot appeal against the judgement because by appealing I would legitimise the court," said Breivik.
Though Breivik did not show any remorse for killing 77 people, he apologised to those who share his extremist views.
"I wish to apologise to all militant nationalists in Norway and Europe for not managing to kill more people," he said.
Prosecutors who argued for an insanity verdict also said they would not be going on an appeal.
The five-judge panel found him sane, which he repeatedly insisted during the trial, while executing his plan to massacre innocent people to prevent "Islamisation" and multiculturalism of Norway.
He was convicted of terrorism and premeditated murder and his jail term could be prolonged if the court believes that he is danger to the society.
While delivering her verdict, presiding Judge Wenche Elisabeth Arntzen said Breivik has "narcissistic personality characteristics" but not psychosis.
"The court believes that the defendant's capability to carry out the acts can be partly explained by a combination of a fanatic far-right ideology, the consumption of performance-enhancing substances... in combination with pathological or deviant personality traits."
Two court-appointed psychiatrists gave opposing conclusions on Breivik's mental condition, with one certifying him as a paranoid schizophrenic and the second as sane.
Breivik was also described as suffering from a series of mental conditions by a number of experts who testified during the course of the 10-week trial.
""He wanted to express himself the way he did, but for all practical purposes he will not appeal," said Geir Lippestad, his defense lawyer.
"His goal was to be declared sane, so on that point he is satisfied."
Breivik first detonated a bomb outside a government building in Oslo which killed eight people on 22 July 2011.
Wearing a fake police uniform, he then travelled to Utoya island where the ruling Labour party's youth camp was under way.
He shot down the youths, some as young as 14, in point blank range.
The verdict has been welcomed by the relatives of the victims and survivors.