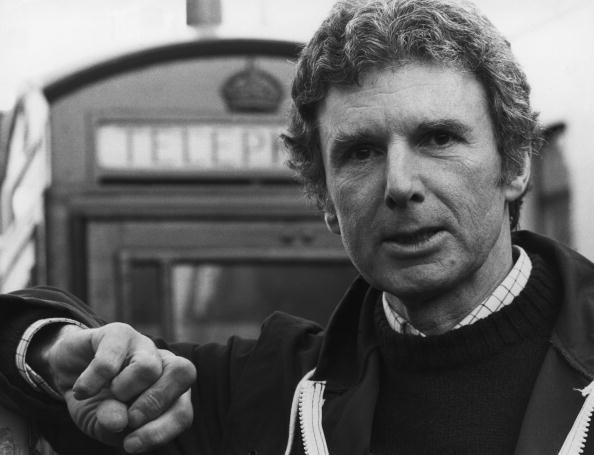 Britain's most famous and controversial art critic, Brian Sewell, has died at the age of 84, following a long battle with cancer. An outspoken critic of modern artists like Banksy and Damien Hirst he was the art critic for the Evening Standard newspaper for more than 30 years.
Sewell underwent successful surgery to remove a tumour from his neck in 2014, but the radiotherapy had affected his ability to taste and talk. Despite his ailments, Sewell published his first children's book earlier this year and only stopped working for the Evening Standard in June.
During his long career he became renowned for his waspish put-downs towards modern art. He called Damien Hirst "f***ing dreadful" and claimed that world-renowned graffiti artist Banksy "should have been put down at birth".
Friends of traitors and artists
He was born on 15 July 1931, in Market Bosworth, Leicestershire and raised by his mother in Kensington, London as his father, the composer Philip Heseltine, killed himself before Sewell was born. He later studied for a degree in art history from the Courtauld Institute.
When art historian and mentor Anthony Blunt was exposed as "the Fourth Man" in the Burgess-Maclean Cambridge spy scandal in 1979, Sewell found himself in the news for the very first time. Sewell helped his mentor flee the press and, in the process, found himself in the media spotlight, according to BBC news.
In 2012 he said he had become an art critic "by accident", due to the scandal. "It was after the Blunt affair – Anthony Blunt and I had achieved a certain unwanted notoriety and Tina Brown, who was just reviving Tatler, wanted an art critic and thought I might be it," he said.
Sewell was also friends with internationally respected artists, including Francis Bacon, Lucian Freud and Salvador Dali.
He also spent two seasons on the BBC satirical gameshow Have I Got News For You? But said he did not fulfil all of his life's ambitions. "I wanted to write the great book on Michelangelo and I never got anywhere near it and now it is too late," he said.