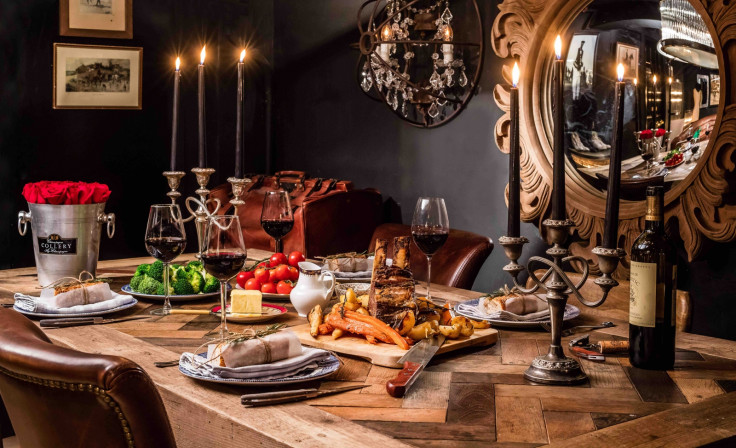 Do you have a discerning palate and a taste for the finer things in life? Ever fancied yourself as something of a food connoisseur? If you think you could give Giles Coren a lesson in culinary delights, or teach Toby Young a thing or two about fine dining, now's your chance to turn food critic yourself.
In a bid to revive the lost art of hosting, British furniture and interiors company, Timothy Oulton, is looking to appoint a Global Dinner Party Critic.
Reviewing four vastly different dinner party experiences on three continents - as well as other dinner parties from time to time - the critic will not solely be a food critic, but will instead review a diverse array of hosted dining experiences, from menu and interiors to music, welcome, atmosphere, guests and conversation, all as part of a daringly different global dinner party odyssey.
Travelling to all four destinations, the critic will join a top notch guest list for a delectable menu and interiors setting, with each one built around a different selection from the Timothy Oulton collection, exploring different expressions of modern hosted dining. After completing the tour, the successful candidate will receive a dining room interior worth up to USD 25,000 from the Timothy Oulton collection.
Each of the four dinner parties will be themed differently, from small and intimate to a show-stopping dinner for 100 hosted by the brand's Founder and Creative Director, Tim Oulton, with the chance to meet the Design team at Timothy Oulton's creative hub and showroom in China. Other venues include a trendy urban hideaway in the heart of Manhattan in New York, the iconic Los Angeles Athletic Club in L.A. and the Timothy Oulton gallery in Amsterdam, housed in a former 19th century church.
And if you don't fancy being a travelling critic, you can still have the chance to win a new dining table, chairs and chandelier by entering the online competition at timothyoulton.com/dining-competition
Describing the unique opportunity Marcel Knobil, founder of VeryFirstTo, said: "Having previously launched the legendary hunt for a researcher for the '$1m 1 Year Luxury Vacation', VeryFirstTo is privileged to be hosting the search for the ultimate dream appointment for anyone who loves interiors, travel, fine dining and appreciates a magnificent atmosphere. The individual must be an elegant wordsmith, an interiors aficionado, a cuisine connoisseur, a social media socialite, and an experienced dinner party guest."
Timothy Oulton has over 30 furniture galleries worldwide from New York to Hong Kong to the grandeur of Harrods in London. Find out more about Timothy Oulton's captivating dining interiors at timothyoulton.com/dining
To apply visit VeryFirstTo.com or click. Applications must be received by midnight on August 30th (GMT). The successful applicant will be informed by September 4th and will be publicly announced by September 7th.