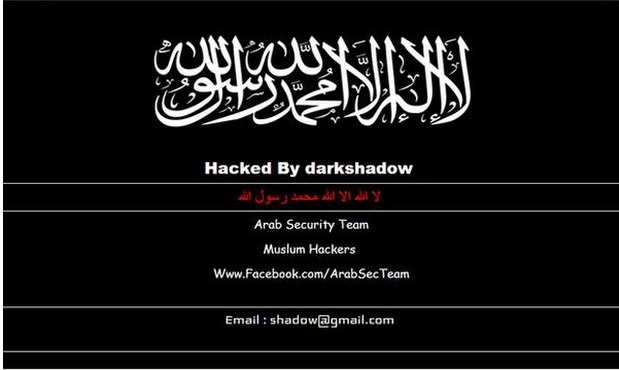 A local British bus route website has been hacked by Islamic extremist hackers after the group wrongly believed the website was the main site for promoting western travel.
The TravelWest website, which provides information on local bus times and advice for residents in the West Country, was temporarily hijacked by the hapless hackers.
The website has since been restored to its normal page and has been working normally since midday yesterday.
Internet users hoping to check bus times on the site were faced with a blank page, showing an sinister black banner with an religious Arabic slogan. Written in English, a short statement on the page declares that the site has been "Hacked by Darkshadow".
It is believed that the hacker, Darkshadow, is part of the hacking group ArabSecTeam. The group, who are based in the Tunisian capital of Tunis in North Africa, have claimed responsibility for the cyberattack.
The hacking group target global travel websites on a daily basis and have previously brought down the websites of Philippine Airlines and the government of El Salvador.