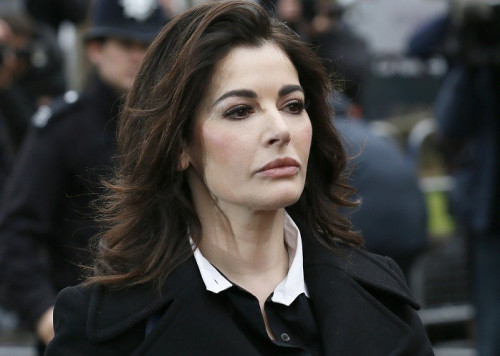 Nigella Lawson will not face a police investigation after confessing to taking cocaine and cannabis during the fraud trial of her former assistants, police have said.
In December, the 54-year-old TV cook, who judges the new cooking show The Taste was accused of being a habitual drug user when she testified against her assistants Francesca and Elisabetta Grillo in a fraud trial.
The sisters were cleared of spending more than £300,000 on extravagant items - including holidays and designer handbags - by using the company credit card of Lawson's former husband Charles Saatchi.
Related
Duringh the high-profile case Lawson admited taking cocaine "a handful of times".
"To have not only your private life but distortions of your private life put on display is mortifying," she told ABC's Good Morning America in the wake of the trial.
"There are people going through an awful lot worse and to dwell on it would be self-pity, and I don't want to do that."
Although it was reported that her drug admission had landed her in hot water, a spokesperson for Scotland Yard said that a specialist team had concluded that there were "serious public interest concerns" about the impact a prosecution would have on potential future witnesses and victims.
"Whilst witnesses clearly cannot simply admit to any offence under oath without consequences, this has to be balanced with the requirement for victims and witnesses to tell the truth," said the spokesman.
"Further police activity may deter victims from being candid with police and in court for fear of future investigation."