Officials in Britain's G20 summit task force have been warned to avoid Chinese "honey trap" spies who may try and seduce them to access their rooms. The summit, which began on 4 September, features high-profile meetings between heads of states, and countless side meetings between lower-ranking diplomats, but security chiefs are concerned about the Prime Minister Theresa May's team becoming targets for spies.
It has been reported that those travelling with the new British PM have been issued with temporary mobile phones and email addresses. They have also been told to discard gifts they receive and to be particularly wary of electronic devices.
One Whitehall source told the Telegraph that hotel rooms in Hangzhou are likely to have been bugged with hidden microphones and video cameras.
"We have been told that if you feel uncomfortable about people seeing you naked, you should get changed under your bedclothes".
China is viewed by MI6 as one of the most aggressive nations when it comes to espionage – whether using hackers to launch cyberattacks or the traditional method of spies building relationships with targetted people – and poses a major threat to the UK's security.
Their suspicions are not unfounded. During another official visit to China during Gordon Brown's tenure in 2008, one Downing Street official reported having his mobile phone and secret documents stolen after he was seduced by a "beautiful" Chinese spy.
In his 2013 memoir, Damien McBride, Brown's spin doctor, said one aide fell victim to a female "beautiful" Chinese spy almost as soon as the party arrived in China.
McBride wrote: "Even before our resident security expert could warn us that their interest was not to be taken at face value, we looked up and saw one of our number disappearing up the stairs to the exit with one of the girls, beaming back at us. He woke up the following morning minus his Blackberry and half the contents of his briefcase."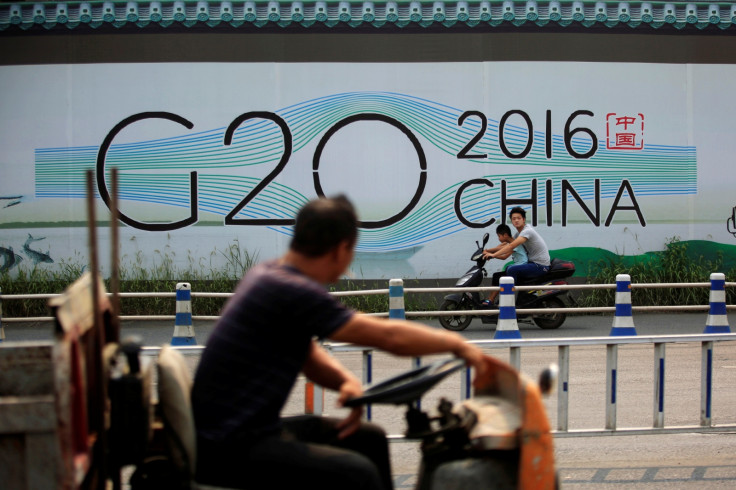 China's security threat
Britain and China are currently at loggerheads as the UK delayed a final decision on whether to give the go-ahead to the Chinese-backed nuclear power station at Hinkley Point.
Some inside Downing Street are said to be fearful that China would have the keys to the UK's energy security, amid allegations it carries out espionage attacks on foreign businesses.
May is set for her first face-to-face meeting with the Xi Jinping, the Chinese president, on Monday (5 September), where Hinkley Point is set to be high on the agenda.
Before the summitMay warned of "difficult times" ahead for the UK after the Brexit vote when speaking to the BBC's Andrew Marr. She added that the UK's abandoning of the EU would not be "plain sailing".