A Chinese official aggressively tried to stop US National Security Advisor Susan Rice from joining President Barack Obama's motorcade, after Air Force One landed in China for the G20 summit.

According to Reuters news agency, the US Secret Service had to intervene after an unidentified Chinese official stepped forward after Rice passed a barricade set up to stop the news media approaching the US president's convoy at Hangzhou airport.
Reuters reported that it was not clear if the official knew who Rice – who is one of Obama's most senior advisers – was.
The incident took place as world leaders arrive in Hangzhou for the G20 summit. Beijing has been trying to avoid animosity with Washington over a long list of issues, including China's military expansion and rejection of South China Sea dispute ruling.
The same official was later filmed shouting at a White House press officer.
The media aide was reportedly instructing reporters to record Obama disembarking from Air Force One to stand behind a rope line to film the president's without any disruption.
The official, speaking in English pointed at the press officer and said: "This is our country. This is our airport."
China has been increasing its security in preparation for the economic meet that is to be held over 4-5 September. Certain areas in Hangzhou city was reported to be seen empty, with shops shuttered, in an otherwise busy city that has a population of 9 million people.
Some areas in Hangzhou, a city with a population of nine million, are reportedly empty with shops shut.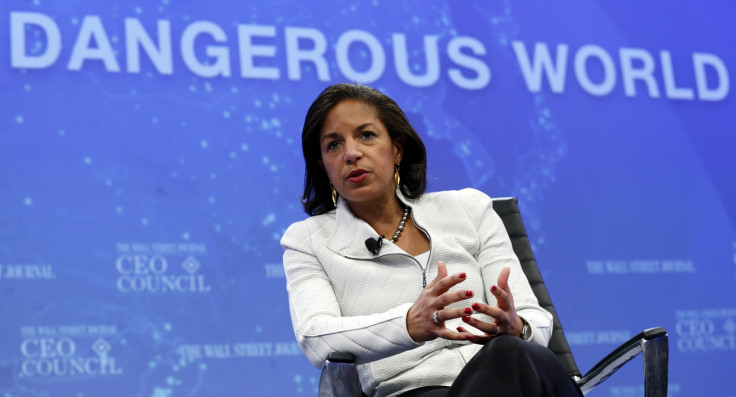 China is well known for keeping tight control over the news media in the country, and for enforcing strict controls on foreign media operating in its borders.
It has stopped several foreign websites and publications operating in the country for not agreeing to promote the Communist Party of China's propaganda "positively". Obama has raised the issue of press freedom in the country during his previous visits to China.
Despite Washington and Beijing having disputes over the South China Sea and cybersecurity – with the US accusing China of being responsible for major cyberattacks on foreign governments and foreign companies – the two countries will announce the ratification of the Paris COP21 climate change deal on Saturday (3 September).