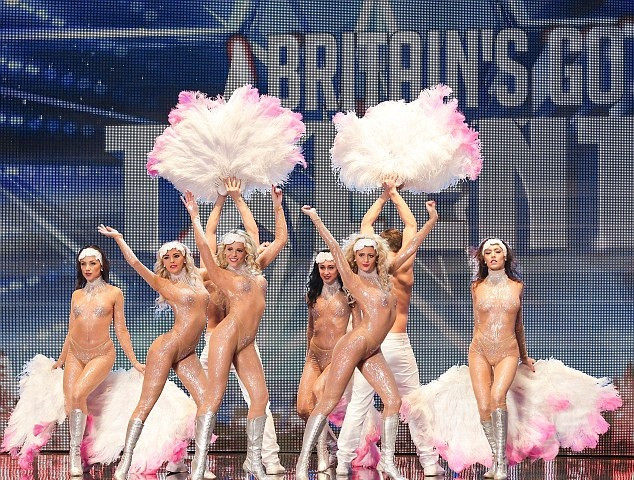 With acrobatic pole dancers and a troupe of burlesque dancers, Saturday night's Britain's Got Talent just got sexy.
Irish acrobatic pole dancers, 27-year-olds Terri and Lisette took to the stage for a unique display of athletic gyrations you'd usually find at a Gentleman's Club.
Revealing that they are in fact British pole dancing champions, the pair had the judges in awe at their prowess, with judge David Waliiams describing the duo as 'the Ant and Dec of pole dancing'.
If this wasn't enough, getting the judges hot under the collar were Crazy Rouge, a group of eight burlesque dancers who performed the French dance routine to Escala's Feeling Good.
Wearing nude illusion outfits that left little to the imagination, they had Simon Cowell captivated.
"Bottoms. I bet Ant and Dec really enjoyed the chat, didn't they? It was very Vegas, very old school, it was a spectacle," he said.
"I'll give you a million pounds if you can guess David Walliam's search history tonight."
Amanda Holden was immediately taken with the glamorous act. "You're all absolutely bloody gorgeous, absolutely beautiful. I could watch you all day,' she announced.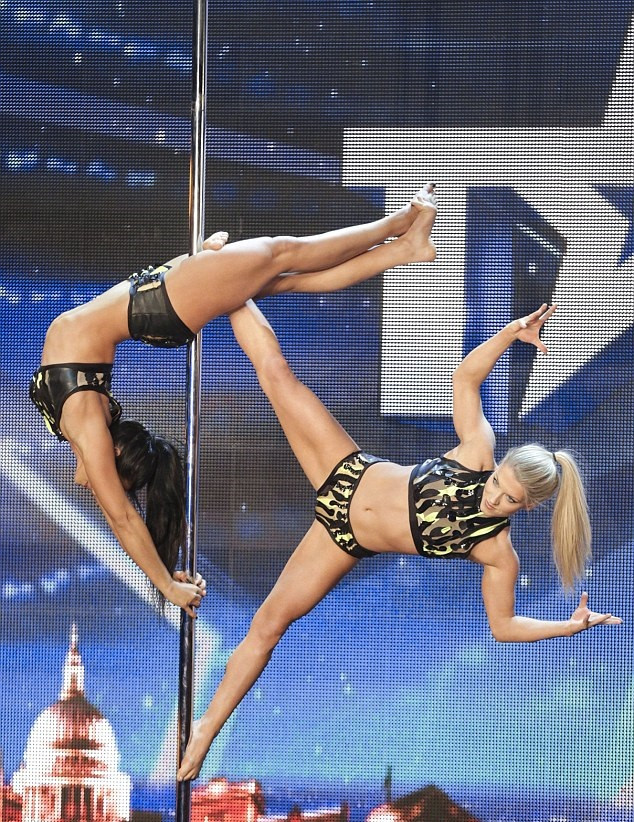 With the winner of the show going on to perform for the Queen at the Royal Variety Performance, Cowell's not worried about getting the royal seal of approval.
"If they [the royal family] didn't like it they wouldn't let us do the thing on the Royal Variety and it is what makes this show unique,' he said earlier.
"I think it's one of the reasons we get so many people from around the world entering the show because it is a huge deal for them to perform in front of the royal family."
Several other acts, who might be better suited for the royal performance also had the judges impressed.
Swing singers Jack Pack who include Adam, 28, Alfie, 24, Andrew, 32, Shaun, 32, also impressed the judges with their smooth rendition of Frank Sinatra's That's Life.
"You're like a swing boy band and we haven't got one of those in Britain. We have Buble, but you're the British version," said Holden.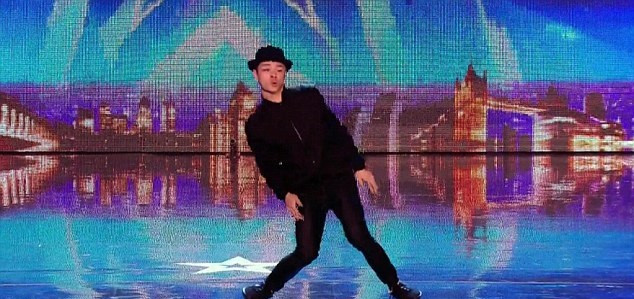 17-year-old dancer Kieran Lai from Essex also had the judges awe-struck with his unique routine titled The Tinsman, based on the Tin Man from The Wizard of Oz.
The young dancer moved in perfect precision, performing a flawless routine that told a story.
"We're always telling dancers to come with a concept and you've done that. That was brilliant," said Alesha Dixon.
"Its not just the way you dance, it's your charisma," added Walliams, as the judges voted unanimously to send Lai through to the next round.
Meanwhile, Alesha Dixon made use of her golden buzzer to make certain that girl group REAformed went straight through to the next round.
"I started out in a girl group and I wouldn't be here if it wasn't for Mis-Teeq. That just felt right. They're the best girl group I've seen in a while," she said.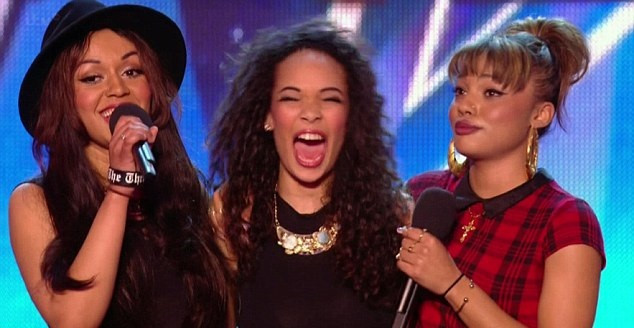 Holden added: "I think we've found something special here."
While Cowell said their vocals need 'a lot of work' the music mogul offered some words of advice.
"That was amazing but now you've got to live up to Alesha's potential. Rehearse, rehearse, rehearse. Good luck."
With everything from pole dancers, a burlesque troupe, boy bands, girl bands and even a purple puppet with a proposition for Cowell, the eclectic show proved that the acts on this years Britain's Got Talent are more diverse than ever.
"Oh there's something for everyone on this show," said Walliams aptly.
Watch Britain's Got Talent on Saturday nights at 7:15pm on ITV.