British Army Has Just 227 Tanks Left After Spending Cuts
British military has just 227 active Challenger 2 tanks as government cuts defence spending.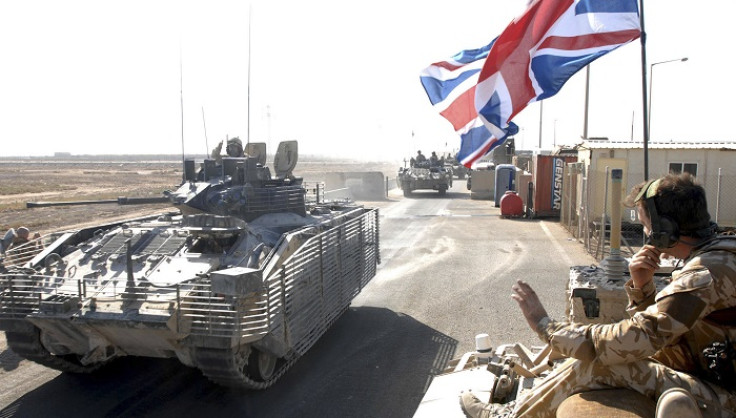 Defence spending cuts have significantly reduced the number of tanks available to the British armed forces, it has emerged.
The British military now maintains just 227 active Challenger 2 tanks – fewer than Switzerland, which has 380 Leopard 2 tanks, despite not having waged any wars in more than 150 years.
British defence chiefs reduced the number of tanks by 40% in a 2010 spending review, and cut overall military spending by 5% in a 2013 review.
British troops and tanks that have been stationed in Germany for the last 20 years are also due to return to the UK as part of the cuts programme.
The 7<sup>th and 20<sup>th armoured brigades are scheduled to return by 2020, while regular army numbers will be reduced from 102,000 to 82,000.
The cuts were criticised by Lord Dannatt, the former head of the British army, who called for troops to remain in Germany as a "military statement" to Russian President Vladimir Putin, who recently annexed Crimea following a referendum widely condemned as illegal.
"To remove further resources from defence would be sending exactly the wrong message at this time," Dannatt said in a comment piece in the Daily Telegraph. "With a resurgent Russia, this is a poor moment for the US-led west to be weak in resolve and muscle.
"Diplomacy and sanctions may be the right response for now to the Russian president, but he will look beyond those things to see where the real check on his actions might come from."
Dannatt, who was chief of the general staff from 2006 to 2008, said an extra 3,000 soldiers should be deployed in Germany to send a signal that "Britain takes its defence responsibilities seriously".
Top Ten Countries Ranked by Number of Tanks
US – 10,000 Abrams
Russia – 2,550 T-90s
France – 400 LeClercs
Germany – 400 Leopards
Switzerland – 380 Leopard 2s
UK – 227 Challenger 2s
Brazil – 221 Leopard 1A5s
Finland – 100 Leopard 2A6s
Chile – 100 Leopard 2A5s
Norway – 52 Leopard 2A4s
© Copyright IBTimes 2023. All rights reserved.