British banker Rurik Jutting, who is accused of the brutal murder of two Indonesian prostitutes, fantasised about kidnapping a young mother and her baby and holding them captive, a Hong Kong court has heard.
Reading from a detailed report on Jutting's sexual history by psychiatrist Kavin Chow, prosecutor John Reading said the 31-year-old was aroused by the fantasy because having control of the child would give him greater dominion over the woman.
"He thought it would be easier to go to a remote district like the Lake District to have them under his control," said Reading, according to the Daily Mail.
Jutting is charged with the murders of Indonesian sex workers Sumarti Ningsih, 23, and Seneng Mujiasih, 26, in the last week of October 2014. He admits manslaughter, but denies murder on the grounds of diminished responsibility owing to his narcissistic and sexually sadistic personality and drug and alcohol addictions.
A court on Wednesday heard that Jutting acted rationally before and after he killed the two sex workers.
He described the first murder as an "experiment" to Dr Chow, claiming that after degrading and torturing Ningsih for three days he had total control over her.
As an experiment, he put a knife in her hand to see what she would do with it and gestured to his own throat. She gave it back.
"He treated her as an object or instrument and did things to her as an experiment," according to the psychiatrist's report.
"On the third day she did things willingly and smiling. He was in control.
Jutting killed Ningsih as a test to see "if she accepted death".
"He decided to do an experiment on her to see if she accepted death. Mr Jutting used a towel wrapped around her neck as a symbol. She did not cry or struggle.
"He picked up a knife from the kitchen and slit her throat."
Dr Chow, an associate consultant at the Department of Forensic Psychiatry at Hong Kong's Castle Peak Hospital, said that Jutting ordered food for Ningsih before he killed her and cleaned the bathroom where he slit her throat afterwards.
"Despite the presence of abnormality of the mind it doesn't substantially impair his mental responsibility," she said.
Dr Chow said that Jutting had narcissistic and psychotic personality traits, but not a disorder.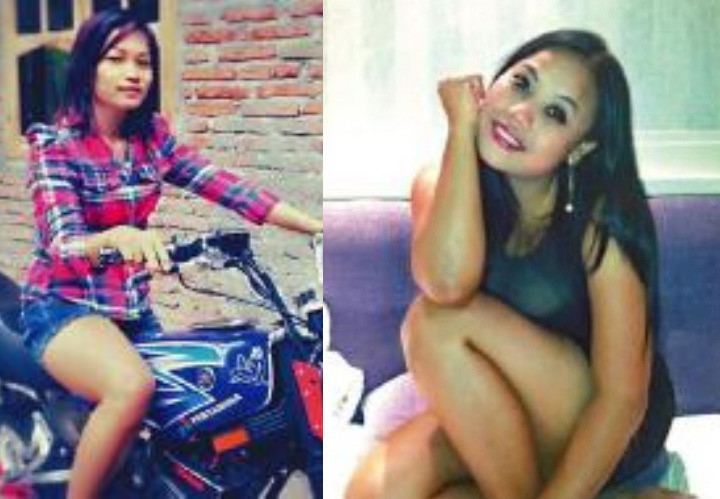 Mr Reading said that Jutting enjoyed rough sex, urinating on sex workers and having anal intercourse with them.
Referring to Chow's report, he said that Jutting had had homosexual experiences before moving to Hong Kong, and added that Jutting referred to himself as "96% heterosexual".
On Tuesday (1 November), the court heard that Jutting had sought new sexual experiences in the weeks leading up to the killing, cruising for sex on gay social network app Grindr and hunting out transgendered people to sleep with.
His life was "chaotic... there was an increasing descent into more extreme behaviour", Derek Perkins, a British forensic psychologist who has worked at Broadmoor hospital for 30 years, testified in a report read by on Tuesday Jutting's defence lawyer Tim Owen, QC.
Jutting, 31, frequently used female prostitutes during his time in Hong Kong.
"I was trying to do everything I could to get new experiences but always ended up disappointed," Professor Perkins said Jutting had told him.
Richard Latham, an NHS psychiatrist, testified on Tuesday that Jutting was not in control of his behaviour in the weeks leading up to the killings.