British banker Rurik Jutting shouted and waved a knife at pedestrians on the street far below the balcony of his luxury apartment, after the brutal cocaine-fuelled murder of two prostitutes, a Hong Kong court has heard.
On the fourth day his trial, Jutting described in recordings of police interviews of collapsing exhausted on the balcony of his apartment after struggling to cut the throat of his second victim, Seneng Mujiasih, 26.
"She was I think still alive and still moving. I collapsed outside on the balcony. When I went back in she wasn't moving. I didn't specifically check whether she was dead or alive," he said in the interview, reported AFP.
The Cambridge educated former investment banker said he shouted at passers-by and brandished a knife at them.
Shortly after he said he barricaded himself in his bedroom and called police, ending six weeks of escalating cocaine and alcohol use that culminated in the 2014 killing of Sumarti Ningsih, 23, and fellow Indonesian Mujiasih days later.
Jutting, 31, has pleaded not guilty to murder on grounds of diminished responsibility, while pleading guilty to the lesser charge of manslaughter.
After surrendering, Jutting handed his phone to police, which contained footage of him torturing his first victim over three days, and alternately describing his remorse and how much he enjoyed killing.
"I told them there's evidence in there," he said during the police interview.
Ningsih's decomposing body was found by police in Jutting's apartment on 31 October, 2014, stuffed in a suitace, along with Mujiasih, who was barely alive with cuts on her neck and buttocks. She was declared dead shortly after.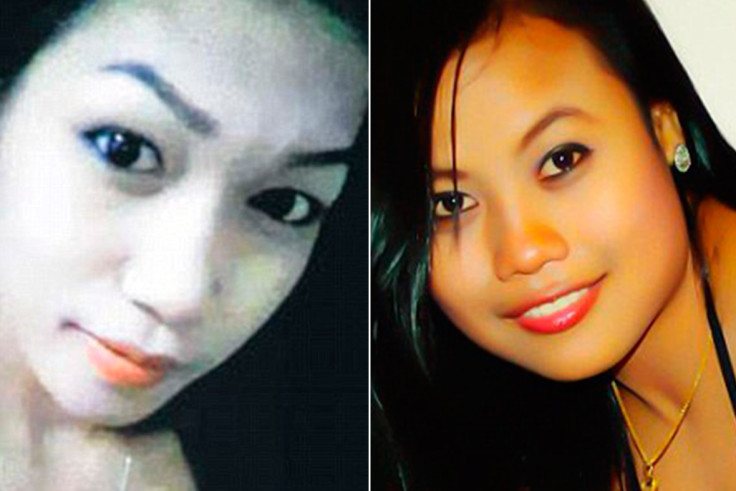 A toxicologist testified on Wednesday that Jutting was taking significant qualities of cocaine, alcohol and energy drinks before the killings.
In the interviews Jutting described pictures of Ningsih taken on his iPhone.
"She is currently tied up by me... she is being restrained here against her will. She absolutely did not consent," Jutting told officers when asked about one of the photos, reported AFP.
He adds: "This photo was taken during around three days that she was captive against her will in my flat." Jutting told police in the interview that he was "in a state of extreme sexual aggression" during that time.
Other photos shown to him by police Jutting said showed Ningsih bound and gagged and had marks on her body from being beaten with a belt by him.
The trial is due to continue next week, when the defence will open its case.
Jutting faces a mandatory life sentence if convicted of murder, and maximum life sentence if convicted of manslaughter.