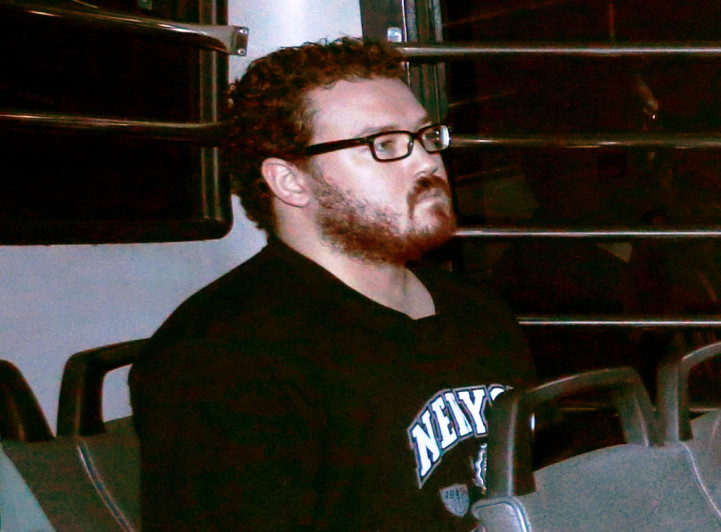 Lawyers representing 31-year-old Rurik Jutting, a British investment banker accused of killing two Indonesian women in Hong Kong in 2014, on Monday (31 October) said he was going through a series of disorders during the time of the murders.
A Cambridge University graduate, Jutting previously worked for Bank of America Corp in Hong Kong and has been accused of killing 23-year-old Sumarti Ningsih and 26-year-old Seneng Mujiasih. The banker, whose trial began last week, faces two charges of murder and one charge of unlawful disposal of a body. He pleaded not guilty to murder but guilty to manslaughter and cited "diminished responsibility".
Opening the defence, lawyer Tim Owen called Richard Latham, a consulting forensic psychiatrist with Britain's National Health Service (NHS), to testify. He told the Hong Kong High Court that Jutting suffered from disorders related to cocaine and alcohol abuse along with "narcissistic" and "sexual sadism" disorders. Latham said Jutting was unable to control this behaviour at the time of the killings.
Latham elaborated: "There is this very fragile sense of self esteem underneath it all."
Owen said Jutting was a victim of sexual assault when he was a student at prestigious Winchester College in Britain, where he was forced to perform oral sex on another boy. The defence added that Jutting's father tried to commit suicide when Jutting was 16.
Latham told the court: "The thing I never had before in a case is the video recordings he made himself because they give you a direct view of what he was like around the time of these two killings."
The banker recorded hours of footage of him torturing one of the victims on his iPhone. He also captured long monologues where he discussed the murders, talked about his violent sexual fantasies and binged on cocaine.
In 2011, Jutting came to strongly prefer "sexual violence, torture, rape and slavery", Latham said. He went from using pornography to "acting out these things with people in a consensual way and then he gradually testing out things that were not really consensual". He went on to say that in 2013 Jutting started preferring more submissive escorts and would prefer not to use condoms.
The banker's alcohol abuse disorder came to the fore in 2011 and in 2012 it worsened. "It was at the most severe end of the spectrum", during the time of the killing, Latham was quoted by Reuters as saying.
Last week, the prosecution showed graphic videos of the murders in court. The videos also showed Jutting telling the police that he was consuming 10 packets of cocaine a day and during the time of the second murder, he ingested up to 20 grams of cocaine.
The prosecution and defence agree about the physical evidence but the dispute may arise in the form of psychological and psychiatric evidence given by the defence to determine whether it was murder or manslaughter. According to reports, murder carries a mandatory life sentence while manslaughter carries a maximum of life sentence, though a shorter sentence could be set.