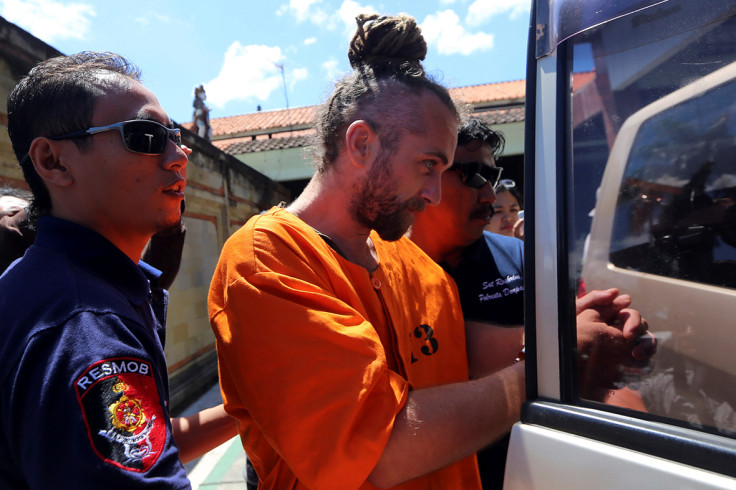 A British DJ accused of murdering a policeman on the Indonesian island of Bali has admitted hitting the officer over the head but denies killing him.
Musician David Taylor, 33, and his Australian girlfriend Sara Connor, 45, are suspected of attacking the officer and leaving him to die on Kuta Beach.
Wayan Sudarsa's body was discovered with 17 head and neck wounds last Wednesday (17 August) and the couple were arrested on Friday. They could face up to 15 years in jail if found guilty.
Lawyers for both defendants have since given conflicting accounts about the incident, while Denpasar Police Chief Senior Commander Hadi Purnomo said the pair had retracted earlier statements and told a new version of events after hours of questioning on Monday.
Purnomo said there was a confrontation after Taylor accused Sudarsa of stealing Connor's handbag and of being a fake police officer. He said Taylor attempted to frisk the officer who responded by pushing him in the sand. A fight then ensued during which Taylor allegedly hit the officer over the head with the victim's binoculars, a mobile phone and a beer bottle.
He allegedly yelled during the attack: "You have stolen the bag, you are a fake police. Where is my bag? Where is my bag? F*** you. Where is my bag?"
The couple planned to burn their bloodstained clothes before going to the Australian consulate in Bali's capital, Denpasar, where they were later arrested, police said.
Taylor, who also goes under the name DJ Nutzo, admitted striking Sudarsa but denied killing him, his lawyer Haposan Sihombing said.
"He saw a pair of binoculars on the victim's neck – those were the binoculars that David used to hit the head of the victim twice," said Sihombing.
Australian mother-of-two Sara Connor denies involvement in the officer's death and claimed she tried to break up the brawl. The pair are currently being held at a police station in Denpasar where they await being formally charged in court.