It looks like Usain Bolt's antics may well have landed him in the dog house. The Olympic champion proved he was fast on and off the track after he was caught on camera enjoying the company of three different women during a weekend of partying in Rio and it looks like his girlfriend Kasi Bennett was not impressed.
Bolt made headlines after WhatsApp photos emerged online showing him in bed with a 20-year-old Rio student named Jady Duarte, after the sports star's 30th birthday on Sunday (21 August.) The mother-of-two is the widow of drug kingpin Douglas Donato Pereira, also known as Diná Terror.
In an interview with Extra, Duarte insisted she was not behind the leak and her new-found fame is unwarranted. "It's very negative," she said: "I never wanted to be famous, I'm dying of shame."
Bennett made her thoughts on the controversy clear when she liked an Instagram meme which has a side-by-side image of her and Duarte with the caption: 'When you girl is Selfridges, and you cheat on her with Primark.'
The 24-year-old law graduate drove home her point by liking a tweet from a disappointed fan, which read: "@usainbolt you traded your life with a #goddess @kasi__b for a one night fling with someone who will never even come close. I can't."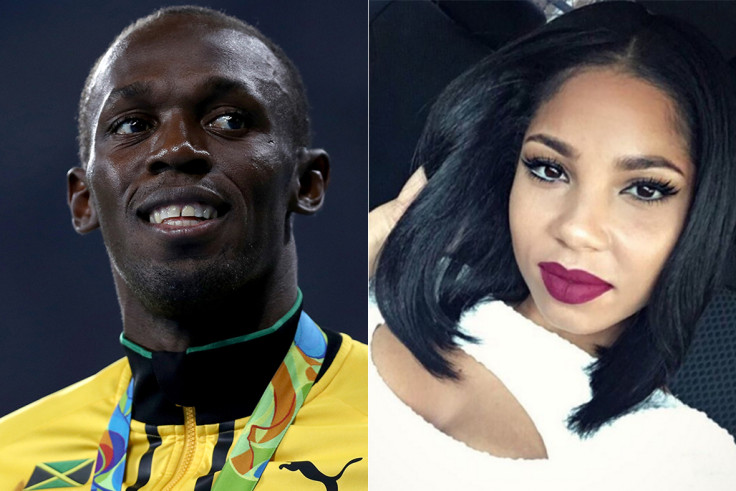 Meanwhile, the Olympic record holder flew in to London's Heathrow airport on Monday 22 August. Concerns as to his relationship status may be furthest from Bolt's mind, however, judging by comments made to The Telegraph on monogamy in July: 'Every culture is different. Jamaican culture is different, when you look at women and men having more than one... It's different. I've noticed that in Britain, every famous person, as soon as they get famous, they have to get married – like, it's a rule. And I'm like, that's not fair!'
Although no details have been revealed about his visit, it could be his upcoming re-match with Prince Harry.
On 22 August, the flame-haired royal reached out to Bolt to congratulate him on his success and suggested another head-to-head encounter on the track. You may recall that the duo previously raced in 2012 at the University of the West Indies, as part of the Diamond Jubilee Tour.
"Congratulations @usainbolt – now you're officially the greatest you might be ready for a re-run! Happy 30th –H," Harry said. To which Bolt tweeted back : "Let's do it. Respect for the birthday wishes,"