Dereck Chisora thinks boxing misses Tyson Fury – and has revealed he would love to fight him for a third time. The 32-year-old heavyweight has wished his domestic rival well in his recovery from depression and admitted he hopes Fury one day makes a return to the sport.
Chisora lost twice to Fury, in 2011 and 2014, but has remained on good terms with the former heavyweight king. Indeed, Chisora has praised his one-time rival for winning the heavyweight crown against Wladimir Klitschko in Germany, and said boxing misses Fury's flamboyant personality.
"Got to give a shout-out to Tyson Fury. I keep saying it, I keep bringing it up, man. The Gypsy King done well for boxing," Chisora told IBTimes UK. "You know, he went to Germany and disrupted the whole thing in Germany."
Fury, 28, vacated his belts after admitting to suffering with depression and taking cocaine in a candid interview with Rolling Stone magazine earlier this year. Chisora thinks the former champion showed commendable courage to step away from the sport at the height of his earning potential.
Chisora explained: "[Fury] came back to Britain and showed he's a gutsy guy. He said, 'Do you know what? I don't want to fight for the titles. I'm retired for now but I'll be back again to get them back'."
Chisora has spoken to the undefeated heavyweight via social media and has reassured fans that Fury is "fine". In fact, the Brit even talked up the prospect of facing Fury for a third time in his career at some stage in the future. "I speak to him. I send him messages on Twitter and he tells me he's fine," he shared. "You know, when he's ready again, we'll do another sequence again, me and him. It'll be a big one."
Meanwhile, Dillian Whyte – who faces Chisora in Manchester on 10 December for the British heavyweight title - has also extended his best wishes to Fury. He, too, admitted that the sport misses Fury's presence.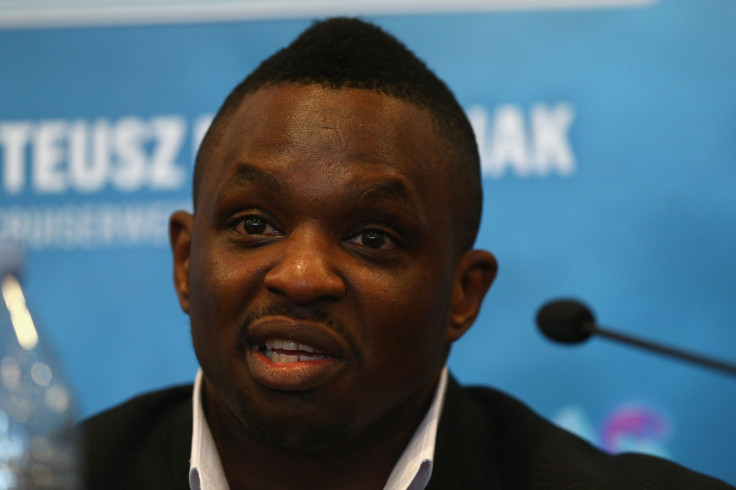 "We're all human beings and we all have out ups and downs in life. Some people deal with the ups better and some people deal with the downs better. Good luck to him," Whyte told IBTimes UK. "Hopefully he's back soon because he does do a lot for heavyweight boxing. He does talk a lot and he hypes it up a lot. I mean, I'm quite close to his family, so I wish him good health and I hope he gets back real soon."