A British man who fought with the Islamic State (Isis) terror group in Syria wants to return to the UK to face prosecution.
Shabazz Suleman, a 21-year-old former student from High Wycombe, vanished during a family vacation in Turkey three years ago. He was believed to be among some 180 prisoners who were released by Turkey to Isis in exchange for Turkish hostages held by the terror group in 2014. Turkey always denied the prisoner swap ever occurred.
During his time with Isis, Suleman praised the group for its terrorist activities and carried out sentry duties. However, he denied taking part in torture or killings.
The foreign fighter fled north-eastern Syria after a multinational force retook Raqqa, an Isis stronghold in the country, earlier this month.
Suleman, who is now thought to be with Turkish militia, told The Times he wants to return to the UK.
"Everyone's leaving. I got out a week and a half ago. I spent a couple of months in Deir Ezzor. I was Awol [Absent Without Official Leave]," he said in a series of encrypted messages on the Telegram app.
"I got into a car and I drove with one of the fighters because they were retreating. It was everyone, not just Isis, it was huge — a mass exodus. There was heavy bombing. Isis in Deir Ezzor has collapsed, everyone's just running away. The YPG [a mainly Kurdish militia group] didn't stop us. They were going back to the front line."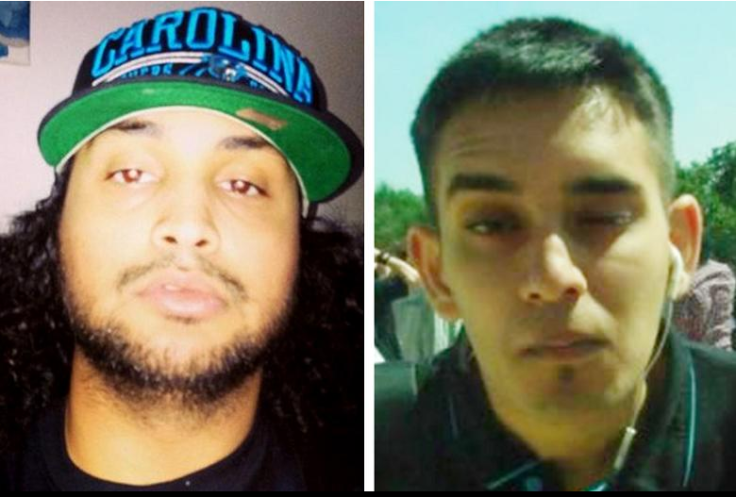 Suleman explained that he had left Britain to join the group as he was discontent with UK foreign policy. He also wanted to do something to stop "the atrocities of [Syria's president] Bashar al-Assad".
"The international community had ignored the people of Syria and had abandoned them shamelessly. It appeared to me that there was only one final option. Jihad," he explained.
Suleman grew disillusioned and fearful shortly after joining the group, however.
"I found myself falling for the propaganda of Isis. Eventually, I no longer knew who I was. I would become the disillusioned jihadi," he said.
The man temporarily worked in a hospital until Isis called him back to the front line. He was also imprisoned by the group for going awol.
His family said their son should not avoid prosecution, but he should be allowed to return to the UK.
"I know for a fact that he has become a civilian and he hasn't been in the battlefield for at least two years and never killed anyone or anything," Suleman's father said. "At the end of the day if he has committed a crime he should go to court. We just want him home."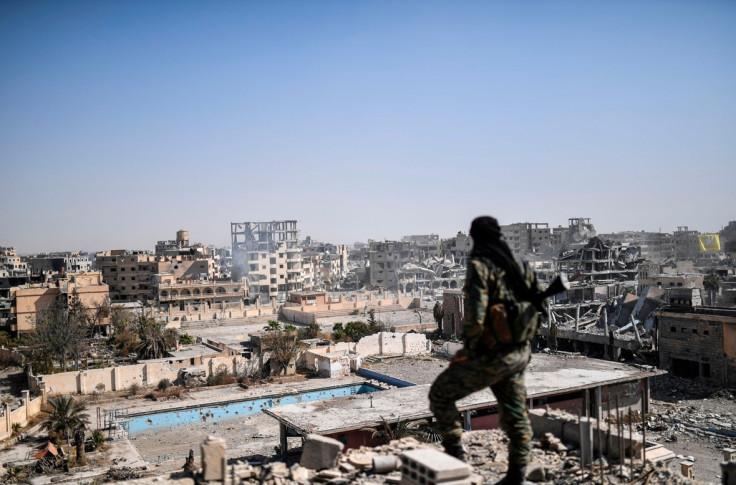 Fate of foreign fighters
When Isis emerged in 2014, it swept across Iraq and Syria and seized numerous territories and key cities. In its pursuit to expand its dominion, the group called on fellow Muslim men and women around the world to join their fight, leading to thousands of foreign fighters travelling to the Middle East and living inside the captured towns and cities under its administration.
When troops liberated Raqqa earlier this month, they allowed local Isis fighters to flee. Foreign fighters were, however, barred from leaving the city as part of a deal with local authorities.
As offensives against Isis continue to score successes, the international community has begun to wonder what will happen to foreign fighters who fought with the group.
Max Hill, QC, the independent reviewer of terrorism legislation, said "naive" and "disillusioned" returnees should be reintegrated in case authorities decide they should not face prosecution.
Around 850 are thought to have travelled to join Isis in Syria and Iraq. Of these, some 100 died on the battlefield.
"We are told we do have a significant number already back in this country who have previously gone to Iraq and Syria," Hill told the BBC.
"That means that the authorities have looked at them and looked at them hard and have decided that they do not justify prosecution and really we should be looking at reintegration and moving away from any notion that we are going to lose a generation from this travel."