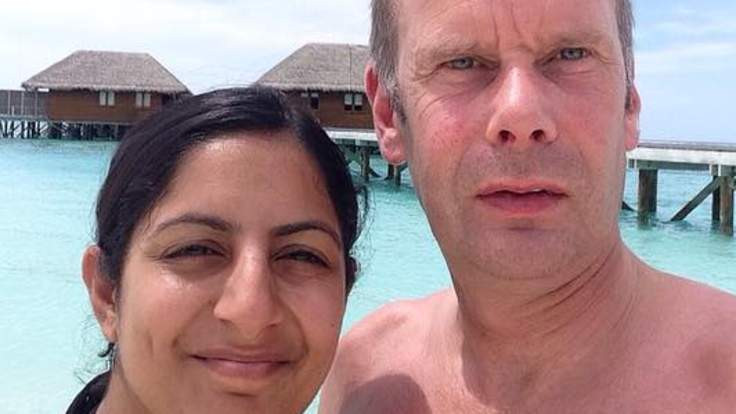 A British man has been reported missing following a speedboat tragedy in Thailand, which left at least three people dead. The boat, carrying 32 passengers and four crew, capsized on its return journey after a day trip to Mu Ko Ang Thong Marine Park.
Police are now searching for 46-year-old Jason Parnell, who had been on board the vessel with his wife Puja, who was rescued. The couple was celebrating their first wedding anniversary on the Angthong Discovery Tour, when the boat flipped over off the popular tourist island of Koh Samui, due to strong winds.
Koh Samui district chief Paiboon Ohmak said the accident happened at 4.30 pm local time, when several passengers were thrown from the boat, while others became trapped underneath. One person was pulled to safety after rescuers used an axe to smash through the hull. Rescue attempts were assisted by fishing and tourist boats in the vicinity, who managed to pull several passengers out of the water.
Other British people on board have been released from hospital following treatment for their injuries. Five other people are still missing, according to local media reports. A British woman was among the three tourists confirmed dead, who include a German man and a woman from Hong Kong, Sky News reports.
The boat's captain, Sanan Seekakiaw, is in police custody and faces a possible charge of reckless endangerment causing death, after it was found that some of the tourists were not wearing life jackets. The captain claims he had asked all the passengers to wear a lifejacket, but some had taken them off during the trip. If found guilty of endangering the tourists he faces up to 10 years in prison.
Travel agent Amm Pontfuk, who has worked with Angthong Discovery Tours, said the boat had been grounded in the days before the tragedy due to rough weather. There was no rain at the time of the incident, but Lam Khai is known to local sailors for being subjected to powerful winds, The Bangkok Post reported.
"This company is the number one for my travel agency, I have sent the manager customers for years, I have known him a long time," she explained. "He is very concerned and professional, normally in bad weather he doesn't go out - he did not go out for three days already - and yesterday he thought the weather was OK and that was why he went out. The wind blew very, very strong and it made the boat go under the waves and flip."
A spokeswoman for the Foreign Office said they are supporting the families of the British woman who died in the accident and the British man who remains missing.
Thailand is one of the most popular holiday destinations in south-east Asia, visited by around 25 million travellers every year, including nearly a million Britons.