Lawyers for a pair of migrant workers sentenced to death for murdering two British backpackers in Thailand have appealed their convictions. The bodies of Hannah Witheridge, 23, and David Miller, 24, were found on a beach on the island of Koh Tao in September 2014.
Bar workers Zaw Lin and Win Zaw Htun (also known as Wai Phyo), both from Burma, were convicted of the murders in a Thai court and given a death sentence in December. A court heard they had raped Witheridge, and bludgeoned the two backpackers over the head.
But concerns have been raised by their legal representatives over the quality of evidence presented and allegations their clients were tortured. A team of seven Thai lawyers and international advisers are now working to have the Burmese pair exonerated, according to Reuters.
A 198-page appeal document claims confessions by Lin and Zaw, which were later retracted, were extracted through torture or abuse. The appeal also says DNA evidence was inadmissible as it had not been collected, tested or analysed to international standards, and that questioning of the two men was unlawful as it had been done without the suspects' lawyers present.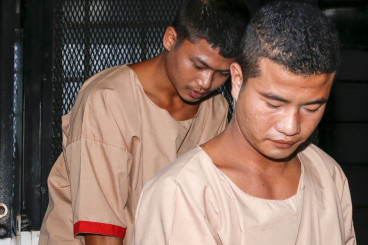 "We have submitted this to the appeal court so they can understand more, so they can see the importance on how death sentence decision needs to be perfectly clear," Nakhon Chompuchat, the defence team's head lawyer, told Reuters.
"We don't have new evidence, we are basing this on evidence that was presented earlier."
The murders made international headlines, putting pressure on Thai authorities to solve the case before its vital tourism industry was dented.
Thai police – who deny mishandling evidence or extracting unlawful confessions – were widely criticised at the time, with accusations they had used the two migrant workers as scapegoats.
Protests outside Thailand's embassy in Myanmar's capital city, Yangon, lasted for days following the sentence of Lin and Zaw.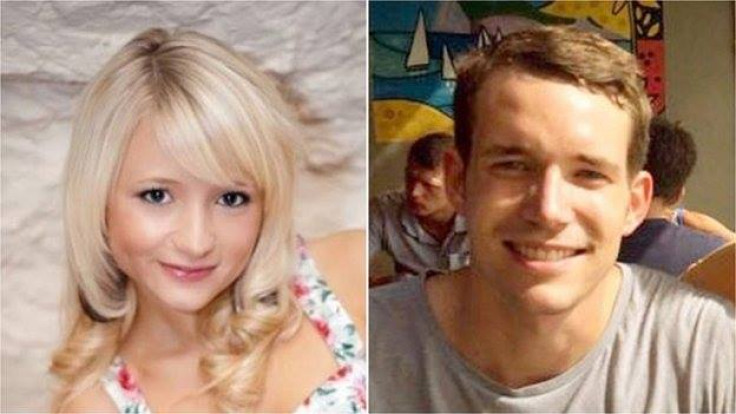 While Miller's family welcomed the December 2015 conviction – saying "justice has been served" – several human rights groups raised concerns over the trial. Amnesty International called for a re-trial according to international standards, while Human Rights Watch branded the conviction "profoundly disturbing". The UK-based rights group, Reprieve, also said the trial had been "flawed".
The court hearing learned that Miller, from Jersey, was struck by a single blow and suffered deep lacerations to his skull before drowning in the shallow surf. The authorities said Witheridge, from Norfolk, was raped and then bludgeoned to death with a garden hoe.
Police claimed Lin and Zaw were motivated by "sexual jealousy" when they attacked the backpackers, a motive that was aired even before the pair had been arrested. The case against them relied in part on semen samples collected from the crime scene.
Defence lawyers requested the DNA be re-tested but were told no samples remained, with one officer suggesting they had been destroyed.
Zaw also told the court that police had beaten and threatened him while being interviewed. He said: "They kicked me in the back, punched me and slapped me; threatened to chop off my arms and legs, and throw my body into the sea to feed the fish. They also said they would take me into another room and electrocute me."
The court is likely to rule on the appeal in 2017.