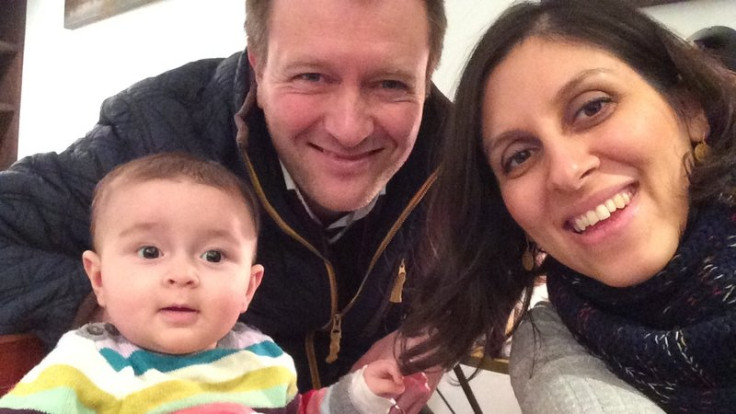 More than 50,000 people have signed a petition to free a charity worker held in solitary confinement in Iran for more than a month without charge. Nazanin Zaghari-Ratcliffe, who has dual British Iranian nationality, was arrested while on holiday with her two-year-old daughter at the end of a family visit to the Islamic Republic on 3 April.
The 37-year-old charity worker has since been kept in solitary confinement, unable to see her baby, who has been left "stranded" in Iran, and was forced to sign a 'confession' for an unknown crime.
Since then, her husband Richard Ratcliffe has been campaigning for the release of his wife, resorting to a petition on change.org in an attempt to free his wife.
He said: "Nazanin has not been allowed to access a lawyer or her daughter. She has not been able to call out of the country to speak to me, her British husband, and the Red Cross have not been able to make contact.
"There have been no charges. Nazanin has informed her family that she has been required to sign a confession under duress, its content unknown. Her family have been informed that the investigation relates to an issue of 'national security'.
"It is hard to understand how a young mother and her small child on holiday could be considered an issue of national security. She has been to Iran to visit her family regularly since making Britain her home."
The couple's two-year-old British citizen daughter Gabriella, who is staying with Nazanin's grandparents while her mother is in prison, has had no face-to-face contact with either of her parents for more than a month, and has had her British passport confiscated, Ratcliffe said.
Iran has a reputation for being suspicious of Iranians holding dual nationality, failing to recognise the second nationality and thus refusing to allow consular help to dual nationals arrested in the Islamic Republic.
The petition added: "Nazanin currently works as a project manager for the Thomson-Reuters Foundation; which delivers charitable projects around the world. It does not work in Iran.
"Nazanin has now been in solitary confinement for over 30 days. Please help bring my wife and daughter home by signing my petition calling on our Prime Minister David Cameron to use his power and intervene."
The family have been told Nazanin's arrest is linked to 'national security' matters but have been given no information as to the details of her supposed crime, when she will be freed or whether her daughter will be given back her passport and allowed to return home.