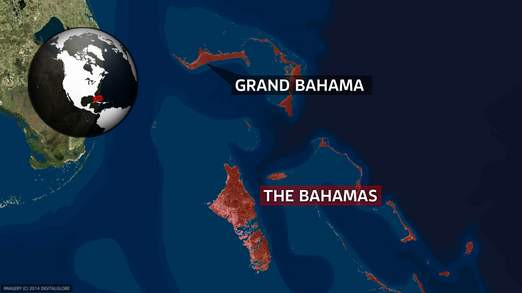 A British man has been shot dead during a burglary in the Bahamas.
56-year-old Edgar George Dart was visiting his mother in the Emerald Bay neighbourhood of Grand Bahama when three masked intruders entered the home and attacked them, the Foreign Office has confirmed.
A Foreign Office spokesperson said: "We are aware of the death of a British national in the Bahamas and we are providing consular assistance to his family."
The attackers had cut phone lines leading to the house prior to the attack.
Dart's brother-in-law Philip Poole said his own son, Pip, 29, was also attacked and suffered machete wounds.
He added: "Edgar was a tough guy and as soon as the men burst into the house he remonstrated with them. One of the raiders then shot him in the chest.
"The gang then tied everyone up, including his mother Joy and George. I have been told they were forced to look on helplessly as Edgar lay on the floor bleeding to death in front of them. It took him around an hour to die and there was just nothing they could do for him."
"The gang simply ransacked the house taking money and jewellery and then left. We just cannot believe what has happened. It is so difficult being so many miles away when family members have been involved in something as horrific as this," said Poole.
Edgar Dart's other son Colin, 55, his wife Alison and their 15-year-old son Luke also witnessed the murder.
Poole, from Canterbury, added: "I do know that Alison managed to finally free herself and raise the alarm but by then it was too late for Edgar who had bled to death. The worst image we have from this tragedy is George bound and gagged watching his father die – and there was nothing he could do to help him."
Joy moved to Grand Bahama in 1996 and built a house on the island with her husband Colin, who died of cancer in December.
Officers from the Royal Bahamas Police Force said they are pursuing leads in search of the three unidentified attackers.
"We are right in the middle of our investigation into this situation and we are following some leads," said Commissioner Emrick Seymour.
The attackers are believed to have fled the property in a gardener's van.