Prime Minister Theresa May was aware of a Trident missile test which reportedly went wrong weeks before a House of Commons vote in whether to renew the multi-billion nuclear programme, it has emerged.
The government has been accused of covering up the "serious malfunction" in the UK's Trident nuclear weapons system last June just prior to MPs approving a £40bn ($49bn) plan to renew the nuclear deterrent programme.
The Prime Minister previously repeatedly refused to comment on reports in the Sunday Times that an unarmed Trident II D5 missile fired by a Royal Navy submarine off the coast of Florida veered off course towards the US mainland.
May's spokesperson has now confirmed she had been told about the missile test in June, which occurred while David Cameron was Prime Minister, when she took over 10 Downing Street just prior to MPs voting overwhelmingly to renew Trident.
However, it is still unclear about what May was briefed on and whether they were told the claims about the missile veering off course. The spokesperson added the launch from HMS Vengeance was successful and the "effectiveness of the Trident system is unquestionable".
Appearing on BBC's The Andrew Marr Show, May refused to answer four times when asked if she was aware of the alleged missile misfire when she made her first speech as PM in July. During the speech in July 2016, may warned that not renewing Trident would be a "reckless gamble" that would "enfeeble our allies and embolden our enemies".
May told Marr: "When I made that speech in the House of Commons, what we were talking about was whether or not we should renew our Trident, whether or not we should have Trident missiles and an independent nuclear deterrent in the future."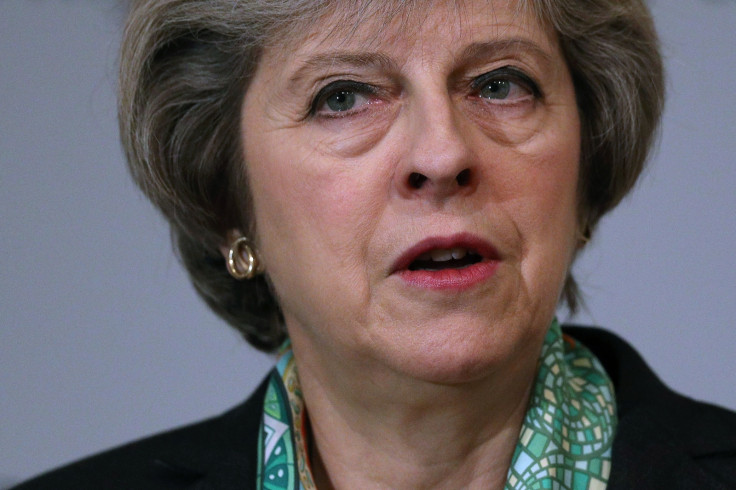 She added during a serious of follow-up questions from Marr: "The issue we were talking about in the House of Commons was a very serious issue: it was about whether or not we should renew Trident, whether we should look to the future and have a replacement Trident.
"That's what we were talking about in the House of Commons, that's what the House of Commons voted on for. I believe in defending our country. Jeremy Corbyn voted against it. He doesn't want to defend our country with an independent nuclear deterrent."
Speaking to BBC Radio 4's Today programme, former British Navy chief Admiral Lord West described allegations of a cover-up from the government as similar to that of North Korea.
He added: "From what the Government say there was a minor glitch with the missile and they are quite happy with the system still, in which case go ahead and let people know. Otherwise we are a bit rather like the Soviet Union used to be, or like North Korea or China, where they won't admit to things going wrong."
Defence Secretary Michal Fallon is due to answer an urgent questionfrom Labour MP Kevan Jones about the test firing of the Trident missile at 3:30pm GMT later today [Monday 23 January].
Downing Street said in a statement: "In June the Royal Navy conducted a routine, unarmed Trident missile test launch from HMS Vengeance, as part of an operation which is designed to certify the submarine and its crew.
"Vengeance and her crew were successfully tested and certified, allowing Vengeance to return into service. We have absolute confidence in our independent nuclear deterrent."