British siblings falsely kicked off EasyJet plane for 'reading Isis materials'
London-born brother and sisters questioned by armed police on Stansted tarmac following 'racial profiling'.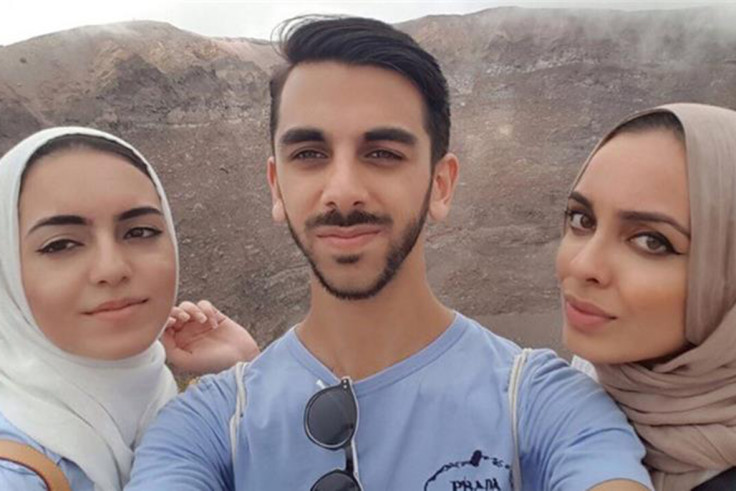 Three siblings were removed from an EasyJet flight and questioned on the runway by armed police after passengers falsely accused them of being Islamic State (Isis) supporters. Maryam Dharas, 19, Sakina Dharas, 24, and Ali Dharas, 21, were flying from Stansted airport to Naples for a holiday when all three were asked to accompany a crew member off the plane, without explanation.
Once on the tarmac, the siblings, who are of Indian ethnic origin but all born and raised in London, were questioned by police in front of the other passengers for an hour.
The first question police asked the siblings was "do you speak English?", which Maryam answered was the only language they could speak, reported The Guardian.
Police eventually explained that passengers had complained that the sisters had a reference to the phrase praise be to god on of their phones. The siblings were than asked if they had any Arabic texts on their phone, or a copy of the Quran. They explained they cannot read or write on Arabic.
Maryam confirmed she had been using her phone on the plane to message her about the Labour leader, Jeremy Corbyn.
Mayram said it is clear she and her sister, who were both wearing headscarves at the time, were subjected to racial profiling.
She told The Guardian: "I was shocked, my sister was close to tears. The first thing the policeman asks us is if we speak English, which I personally find quite patronising. Just because we look ethnic. I don't speak any other language but English.
"We're told a couple had reported us having been reading Isis materials. [They said] the pair of us, meaning me and my sister, had been reading Isis material. My sister and I wear headscarves. We thought, there's clearly profiling going on here.
"We were asked 'have you had any Arabic on your phone? Have you been reading the Qur'an?' We don't even speak Arabic, we don't know Arabic, we're not even Arabs."
Despite being cleared to return back onboard the plane, the trio were then told further background checks would be made against them and police would be waiting for them in Italy in any evidence of extremism was found.
Sakina said: "What are my rights? We would only have been allowed back on the plane if there wasn't a shred of doubt on their part, so someone must be the liar here; in which case, why were those passengers not removed for wasting police time, lying, making false allegations and racial profiling?"
A spokesman for EasyJet confirmed the incident and that they apologised to the siblings. Police said the complaint made by the passengers was made in "good intent". A EasyJet spokesperson said: "EasyJet can confirm that, following concerns raised by a passenger during the boarding, a member of ground staff requested the assistance of the police, who took the decision to talk to three passengers at the bottom of the aircraft steps, before departure.
"The police then confirmed to the captain that the passengers were cleared to complete their journey and they reboarded the aircraft and the flight departed to Naples.
"The safety and security of its passengers and crew is our highest priority, which means that if a security concern is raised, we will always investigate it as a precautionary measure. We would like to apologise for any inconvenience caused to the passengers."
An Essex police spokesperson added: "Essex police were contacted with reports of concern regarding the behaviour of three people who were looking at their mobile phones.
"Officers at the airport spoke to them and examined their phones with their consent. They were quickly able to establish that no offences had been committed and the women boarded their flight. We are satisfied the call was of good intent."
© Copyright IBTimes 2023. All rights reserved.