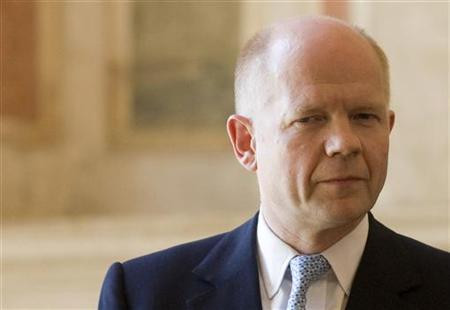 Foreign Secretary William Hague has said that British soldiers could leave Afghanistan by 2015, following previous comments by Prime Minister David Cameron that troops would not stay in the country for "a day longer than necessary".
The coalition government has said that British troops will withdraw from Afghanistan when the current government is able to stand and defend itself independently against the Taliban.
Speaking to the BBC Mr Hague, said, "We are committed to the Afghans being able to conduct their military operations and security and that takes time. But I would be very surprised if that took longer than 2014.
"Of course, in the next parliament he would hope - anyone would hope - that the British combat troops were coming home. But he's also stressed that's not setting a timetable for what happens over the next few years."
"We have always said, the chief of the defence staff has said, that the Afghan forces should be able to conduct their own affairs, should be able to stand up for themselves without other nations having to be alongside them, by 2014.
"So I don't think it's any great surprise or any great mystery about us saying that by 2015 really we should be in the position where Afghan national security forces will be looking after themselves.
"Will there still be British troops who are training, could there still be British troops in that kind of role?
"Well, of course there could be, but this combat operation is what the prime minister has quite rightly been talking about over the last few days."
American President Obama has indicated that American troops will begin to pull out from 2011 onwards. Some have expressed concerns that the dates chosen by the US and British government's reflect political rather than military expediency.
Mr Obama will face re-election in 2012 and could spend much of that year going through the primary process should a Democrat try to challenge his position, while the next British general election is likely to take place in 2015.
Earlier this week the new NATO commander in Afghanistan, General Petraeus, said that the Taliban no longer had the momentum in Afghanistan, while the Taliban claim that they are on the road to victory and will not negotiate with coalition forces.