The British Virgin Islands have requested help from the UK government to deal with the aftermath of the devastation left by Hurricane Irma after it declared a state of emergency.
The islands' newly appointed governor Gus Jaspert confirmed there have been fatalities as a result of the Category 5 storm which has already caused devastation across the Caribbean.
Foreign Office minister Sir Alan Duncan previously confirmed the British Overseas Territory would require "extensive humanitarian assistance" after Irma, with other British territories Anguilla, Montserrat, Turks and Caicos also severely affected.
Images from the islands show the true extent of the damage following Irma, with a majority of buildings either completely destroyed or severely damaged by the storm.
In a statement to the residents of the British Virgin Islands announcing a state of emergency has been declared, Jaspert said: "Please keep off the roads unless absolutely necessary to allow access to emergency services.
"International assistance has been requested from the United Kingdom who are also consulting with other nations. Assistance has also been sought through the International Red Cross, the Pan American Health Organization, the Caribbean Disaster Emergency Management Agency and others.
"However, as we await their help, we must continue efforts to support each other and to salvage what we can. We are doing, and will continue to do, all we can with the limited resources we have available to assist and support those in need."
Prime Minister Theresa May previously announced the government will be increasing the relief fund for British Overseas Territories left devastated Irma from £12m to £32m. The move followed criticism from former UN head of humanitarian relief Baroness Amos, who believed the UK "did not respond" quickly enough to the disaster.
He added: "It's always the people on the ground who respond first. They are looking to their national governments but they are also looking outside for as much help to come as quickly as possible.
"We are now a couple of days in and I think people are feeling Britain did not respond quickly enough given we know that it is hurricane season."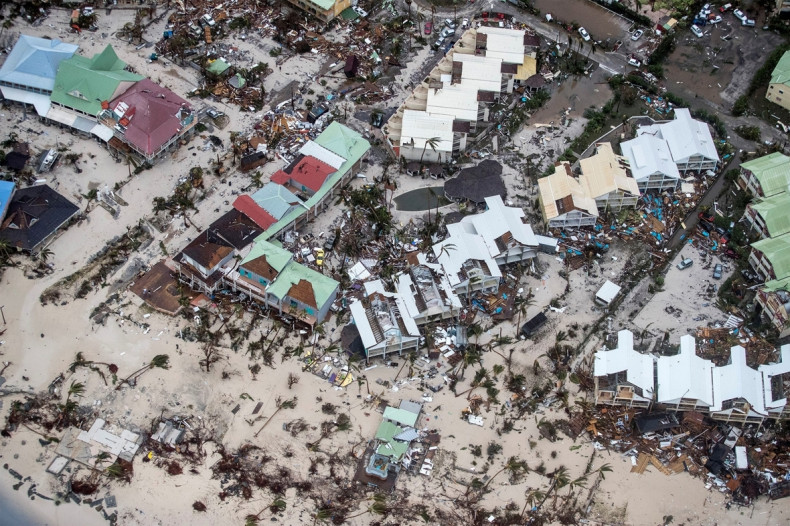 International development secretary Priti Patel argued that Britain had taken "swift action" in response to the disaster while announcing the government's plans to assist.
She added: "We have deployed three UK humanitarian aid experts to the region to help coordinate the response, and positioned a British naval ship with 40 Royal Marines, Army Engineers, and vehicles, tents and facilities to purify water on board.
"Our staff are on standby, both in the UK and at post, to support any British people affected. We urge British Nationals in the affected area to closely monitor and follow Foreign Office and local travel advice."
Elsewhere,The National Hurricane Center in Miami has issued hurricane warnings for South Florida and the Keys as Irma approaches.
Residents have been fleeing their homes en masse after the latest forecast tracked the hurricane heading toward the state with 165mph (270kph) winds.
Irma was 585 miles (940km) east-southeast of Miami late Thursday (7 September) and is expected to bring severe conditions to Florida on Saturday.