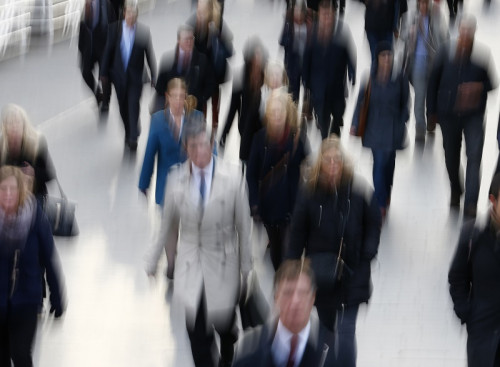 More than a quarter of British workers plan to swap their job this year as the country's labour market bounces back from the financial crisis of 2008.
According to jobs site CareerBuilder UK, 26% of full-time employees plan to change jobs in 2014.
The research, which questioned 1,000 employees in the UK, also revealed that more than two in ten (23%) of workers have not decided if they will stay with their current employer or pursue another opportunity.
The study also found while 43% of workers report that they are not actively looking for new employment, they would be open to a new job if a good opportunity presented itself.
"Offering frequent recognition, merit bonuses, training programs and clearly defined career paths are important ways to show workers what they mean to the company," said Scott Helmes, managing director of CareerBuilder UK.
"In general, however, when more workers change jobs it's usually a sign the labour market is improving."
One in ten workers say they are dissatisfied with in their current role and point to concerns around value, salary, and growth.
But nearly half (48%) of the workers claim they are satisfied with their current jobs mostly because of their co-workers and a good work/life balance.
In addition, the survey found those who are dissatisfied cite their salary (65%) and say they do not like their boss (36%), among other reasons.
With more than half of their workforce potentially heading out the door this year, employers will look to adjust their retention strategies to save some of their top talent.
Workers, when asked what is the best way for a company to increase employee retention, said salaries (65%) and flexible work schedules (53%) were the most important benefits.