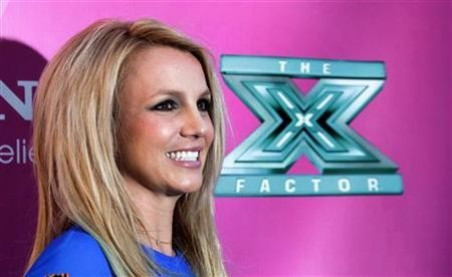 Britney Spears is reportedly preparing to leave The X Factor USA ahead of its third season.
The 31-year-old popstar, who is believed to have been paid around $15m (£9.4m) to join the judging panel in 2012, apparently wants to focus on her music career.
"Britney loves Simon [Cowell], she likes Demi Lovato but her thing is music," a friend told TMZ.
Her alleged departure follows reports that Cowell was preparing to fire the singer who was reportedly slammed as "bland" and "boring" during her one-season stint on the talent show.
Show bosses had expected to see a boost in its ratings after recruiting the Toxic hitmaker, but were apparently left disappointed by her "low energy" and the feedback she provided to contestants.
"Britney and her team knew it was unlikely she'd be asked back as a judge," show sources told the Sun. "The producers have already been making other plans for next season over the holidays.
"The reality is that toward the end of last season the main players knew they wanted to replace both Britney and LA Reid. LA Reid wasn't at the top of his game in second season and he knew that."
Cowell now has two spots to fill on the panel after Reid announced his departure from the talent show in December, to focus on his role as chairman of Epic Records.
Reid told Access Hollywood: "I have decided that I will not return to The X Factor next year. It saddens me a little bit, but only a little bit. I have a company to run that I've kind of neglected.
"This was a nice break but now it's time to get back to work."