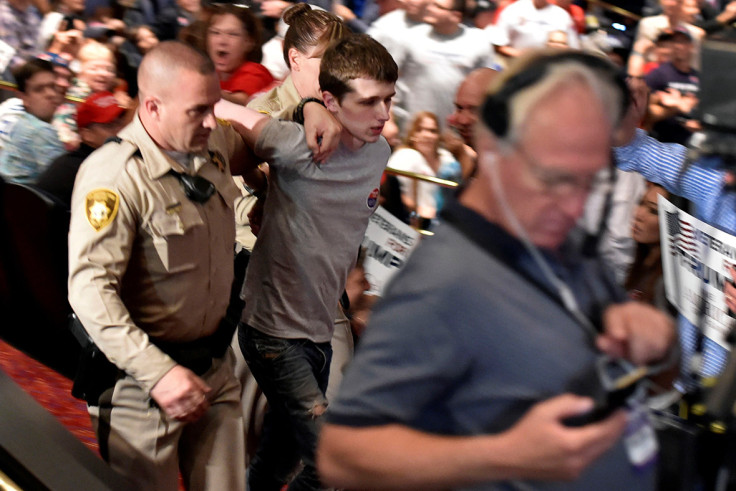 The British man accused of grabbing a gun in an alleged bid to kill Donald Trump has been sentenced to 12 months and one day in jail.
Michael Sandford, 20, had pleaded guilty to being an illegal alien in possession of a firearm, following the incident in Las Vegas.
He was accused of grabbing a policeman's gun at a rally in Las Vegas on 20 June to shoot at the candidate. He was wrestled to the ground by police officers.
He faced up to 10 years in prison. After his arrest, he told police he had plotted to assassinate Trump for a year and had taken shooting lessons, believing that he would die in the attempt.
He said he had gone from California to Nevada to kill Trump and had had taken shooting lessons. He also said he had planned to go to Phoenix, Arizona in case his attempt failed.
He suffers from a form of autism and had a mental health breakdown in the past.
He was once a student at Ascombe School in Dorking, Surrey and had reportedly been living in the US for around 18 months before the incident.
Before his sentencing, his mother Lynne Sandford told The Express he was" remorseful over what he did."
She told the paper "Michael is terrified. He phoned me 15 times through the night with severe anxiety over what the judge is going to say to him and the sentence he will be given.
"Michael is afraid that because Donald Trump is now president-elect, it may have some bearing on the judge's sentencing."