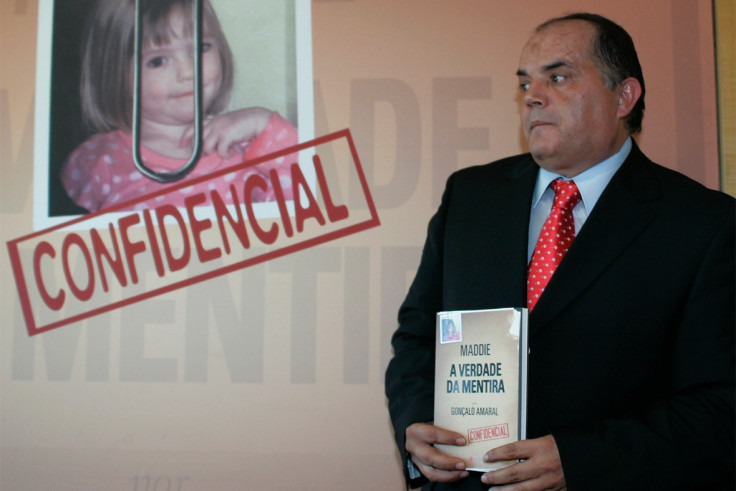 Britons, including a group of policemen, have raised around £50,000 ($71,795) for Goncalo Amaral, 57, a Portuguese detective, who claims to know the truth behind Madeleine McCann's disappearance.
In his book, Maddie: The Truth About The Lie, Amaral had blamed Madeleine's parents, Kate and Gerry McCann, for her disappearance. He claimed that the parents of the three-year-old had murdered her and then faked her abduction.
After the publication of his book in 2008, Amaral was sacked as head of the investigation and was asked to pay £395,000 to Madeleine's parents in libel damages. However, in April this year, Portuguese judges overturned the payout after his appeal.
The McCanns are planning to contest the overturn and will now take the case to the country's Supreme Court.
In an online post, Amaral, thanked his supporters after he won his appeal, and said he felt "extremely humble", adding, "None of this would have been possible without you."
The fundraising page for Amaral on GoFundMe was started by Leanne Baulch, a student of psychology from Birmingham, in April 2015.
"I set up the page to help him [Amaral] with his appeal because I felt he had suffered an injustice. His assets had been frozen so he had no way to defend himself," the mother-of-one told the Daily Mail, adding: "I'm not anti-Kate and Gerry McCann, I don't know what happened and I don't claim to know. But I do believe there are hard questions that need to be answered."
In May 2007, the McCanns were on a family holiday in Algarve, Portugal, when on the night of 3 May Madeleine went missing from her bed, as her parents dined at a restaurant with friends. The search for the missing girl went on for almost a year. In 2008, the case was officially closed by the Portuguese authorities and the couple were given a clean chit.