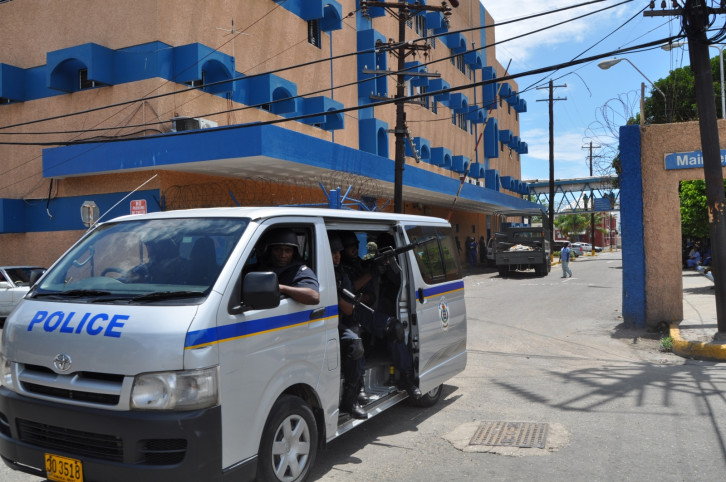 A married mother-of-two was robbed and sexually assaulted on Tuesday evening (11 July) at gunpoint by five young men in Brooklyn, New York as she left the Celestial Church of Christ Queens Parish after offering prayers, police said.
The incident happened around 11pm local time (5am BST) on Liberty Avenue near 150th Street in Jamaica. The 50-year-old woman was approached by two young men as she was on her way to the subway station.
The woman told The New York Daily News that the men led her at gunpoint and attacked her behind a garbage truck demanding her wallet.
"I thought it was a joke at first, but when I turned he put the gun to my forehead and repeated himself, saying 'Give me all the money,' I told him 'I have no money' and he said 'Give me your wallet.'"
The victim added, "They tell me, 'You don't have money so take off your clothes!' I said, 'What? In the middle of the street?"
Then, the two men called three other guys nearby to join them before they forced the victim to strip naked in the street and demanded her to perform oral sex on three of them.
The victim said that she tried to scare the men by saying that she was HIV-positive which she is not. But the men did not take the threat seriously.
'They said, 'If you don't do that, I'll shoot you,' the victim told the Daily News. 'So I did what I had to do.'
Three of the five men took turns forcing the woman to perform oral sex on them, police said. The attackers also hit and smacked the victim in the face, leaving her with visible bruises.
When the men fled after the attack, the woman came back to the church, half-naked and crying, Pastor Kehinde Oyetunde of Celestial Church of Christ said.
"I called the cops right away. The cops came around, then they consoled her, then they said, 'Take us to where this happened'" Pastor Oyegunde added.
The woman was later taken to a hospital for treatment.
Police said all five men are in their 20s and the victim might not have known her attackers.
NYPD officers have recovered a condom behind the garbage truck. They are now processing it for DNA. The victim's sweater is also under scrutiny for potential evidence.
The victim lives in East Flatbush, Brooklyn. She started attending the Queens house of worship after her church in Coney Island burned down a decade ago.