Kendall Jenner has confirmed reports that her father Bruce Jenner is transitioning into a woman.
The former Olympic athlete has been the focus of ongoing speculation regarding his altering appearance. He reportedly had his Adam's apple surgically reduced, a common procedure often undertaken by men seeking gender reassignment. The 65-year-old reality star also allegedly started taking oestrogen and underwent a series of physical changes, growing his hair long, sporting hot pink nails and appearing with clean shaven legs, all contributing to his increasingly feminine appearance.
And while he has not yet spoken publicly about his decision, members of his family have alluded to the rumours. Kendall, who is Bruce's daughter from his marriage to former wife Kris Jenner, is the latest member of the reality show family to break her silence on the matter and pledge her support to Bruce.
The 19-year-old told Us Weekly: "I will always love my dad, whether he's a man or a woman. I love my dad. He's always been there for me and my sisters.
"He's a wonderful man. And just because he's changing shoes now, so to speak, doesn't make him less wonderful," she added.
The model spoke publicly for the first time about the former Olympian's transition, while backstage at Justin Bieber's Comedy Central Roast on 14 March.
Until now, the Kardashian-Jenner siblings have remained tight-lipped about Bruce's transition.
The 65-year-old has six children from his three marriages - daughters Kendall and Kylie, 17, with Kris; sons Brandon, 33 and Brody, 31, with ex-wife Linda Thompson; and daughter Cassandra, 34, and son Burt, 36, with ex-wife Chrystie Crownover.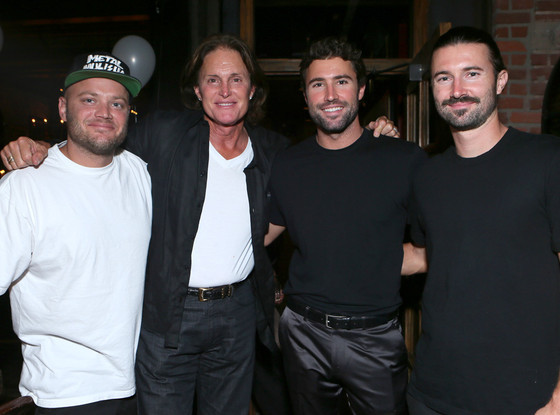 He also had four stepchildren from his former marriage to Kris: Kourtney, 35, Kim, 34, Khloe, 30, and Rob, 27.
Kim Kardashian was the first to address the reports about Bruce in January, telling Entertainment Tonight: "I think everyone goes through things in life, and I think that story and what Bruce is going through, I think he'll share whenever the time is right. I feel like that's his journey to talk about."
Bruce reportedly broke the news that he will live his life as a woman, during a family gathering in which he broke the news to Kendall, Kylie, Khloe and Kim Kardashian..
According to Us Weekly the announcement resulted in a mixed reaction from the siblings. Kendall, 19, told Bruce to 'just be you' while Kylie, 17, also stood by her father and Khloe, 30, seemed unsurprised by his statement. Kim, 34, and Kourtney, 35 were said to be rather more reticent about his decision and the impact on the family.
Of all the Kardashian clan it seems the person most perturbed by the news was Bruce's ex-wife Kris Jenner, 59. The couple who were married for 22 years announced in 2013 they were to separate. Their divorce was finalised in June 2014. "Deep down, Kris feels betrayed," a source said.
People claimed on 11 March that the athlete is no longer on speaking terms with his ex-wife following the announcement.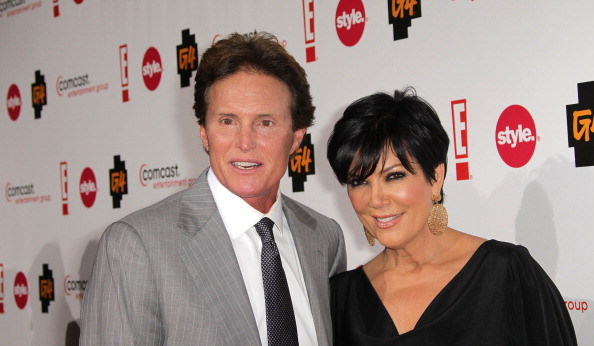 Bruce, who in February 2015 was involved in a fatal car crash that left one woman dead, is currently appearing in the tenth season of the hit reality show. His announcement will be featured in episode 13 of Keeping Up With The Kardashians which airs on 15 March. He is also said to be filming a docu-series chronicling his gender transition, but executive producer Jeff Jenkins refused to confirm rumours that he will star in his own spin-off series.
He told USA Today: "You will see Bruce on season 10. Beyond that there is, to my knowledge, no series in production that, as we said, is its own series. That's really the current situation. As of right now, there's no Keeping Up With Bruce Jenner."