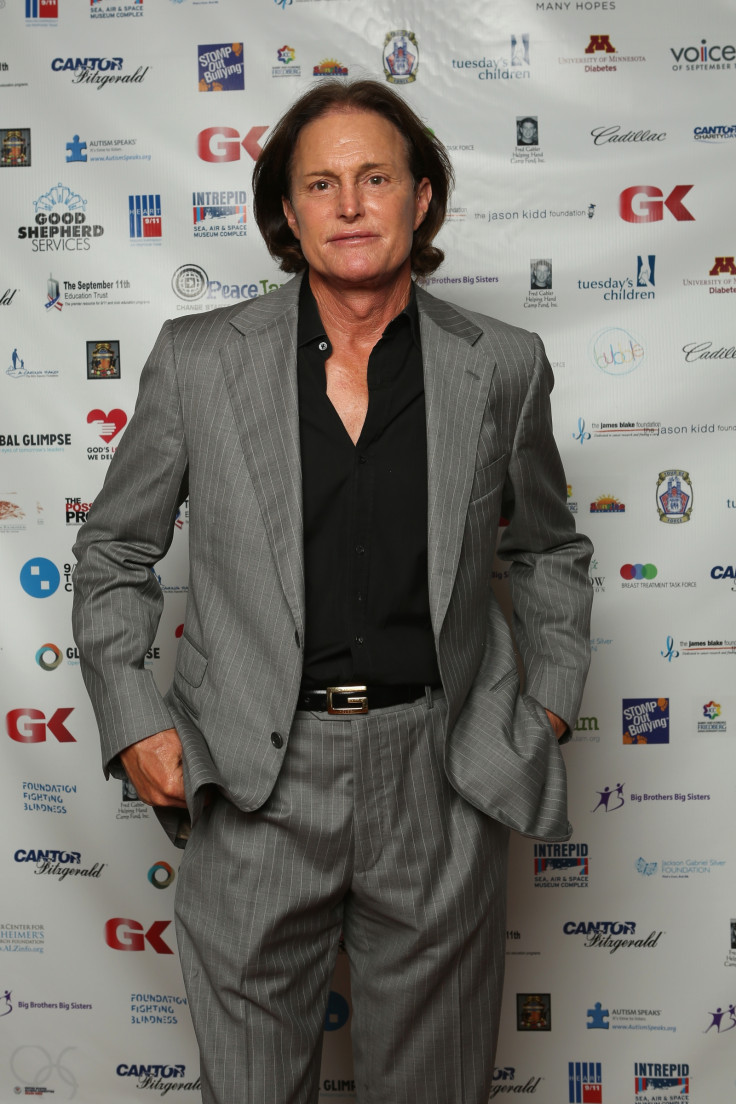 Bruce Jenner has reportedly revealed that he plans to have a same sex relationship once he completes his gender reassignment.
The former Olympian, who has been transitioning into a woman, has said that he "can't imagine himself being attracted to men."
Star Magazine quotes a source close to the family as saying that after completing his transformation from Bruce to "Belinda," the 65-year-old will pursue a lesbian relationship.
"He's not sure if the hormone treatments will change how he feels about men. But right now he says that he still likes women," explained the source. "He's always loved the ladies. He longs to be feminine and pretty - and also to feel the touch of another woman. Bruce wants to settle down with a woman. Whoever she is, she will be the first to love Bruce for who he really is. She'll be his one true love."
The former decathlete was married three times and has fathered six children including Kendall and Kylie Jenner.
He was most recently rumoured to have begun dating ex-wife Kris Jenner's best friend Ronda Kamihira, shortly after his divorce from the Kardashian matriarch was finalised. According to the source, the former athlete still has 'deep feelings' for Kamihira.
"They're not super serious right now, but no one would be surprised if their relationship continued to progress," added the source.
According to the Daily Mail, Bruce has been testing reaction to his changing appearance and recently attended a private family event dressed as a woman. "He wore a simple dark blue dress with heels, pearl earrings, and a jacket," the insider said. The response was said to be "positive and accepting."
"He knows it's hard, but he hopes they get used to it. He's still the same person no matter what," the source explained. "But it's a huge adjustment for everyone. He's trying to ease them into it slowly."
His step-daughter Khloe has apparently been the most accepting of his decision to live his life as a woman, and has been lending him some of her clothes. He was photographed recently with all his daughters, in a heart-warming public show of family unity and support.
Speculation as to his changing appearance mounted after he reportedly had his Adam's apple surgically reduced, a common procedure often undertaken by men seeking gender reassignment. The 65-year-old reality star also allegedly started taking oestrogen and underwent a series of physical changes, contributing to his increasingly feminine appearance.
Jenner is expected to discuss his gender reassignment in an interview with Diane Sawyer and is filming his own docu-series focusing on his personal journey as he prepares to publicly come out as transgender.
The interview was reportedly postponed after Jenner was involved in a fatal car crash in which an elderly woman died.
The 10th season of Keeping Up with the Kardashians, begins on March 15 on E! Entertainment.