Bruce Jenner sex change: Reality star sports red nail polish after 'boob job' rumours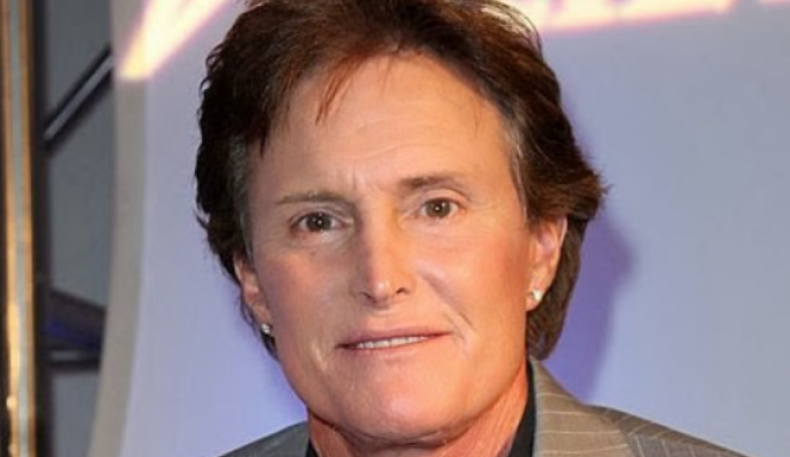 Just days after he allegedly had breast implant surgery, Bruce Jenner is doing nothing to silence the sex change rumours. The former Olympian has been spotted wearing red nail polish while out and about in Malibu.
Aside from his immaculate hands, Kim Kardashian's step-father chose a casual outfit consisting of a grey hoody, blue shorts and trainers for the outing.
In March 2015, Radar Online reported that the 65-year-old star had undergone a boob job in an effort to transform his body into a more feminine shape.
"Bruce had silicone breast implants put in a few weeks ago," an insider told the celebrity site. "He went with a smaller implant because he didn't want to look ridiculous. Recovery hasn't been that difficult, but Bruce has had to sleep in a recliner to help with the healing," the source said of his makeover.
"He's not allowed to lift anything, and he has to wear a bra 24/7, but he's expected to resume normal activities in the next six weeks. He has been emotional, but finally feels like this is the body he has meant to have," they added.
Jenner has been the focus of sex-change rumours after he reportedly had his Adam's apple surgically reduced, a common procedure by men seeking gender reassignment. He also allegedly started taking oestrogen and asked to be referred to as "Brigitte".
Although the 65-year-old star has not publicly addressed the transition rumours, People Magazine previously reported that his stepdaughters struggled to come to terms with his decision and that he is no longer on speaking terms with ex-wife Kris.
"They were just hysterical when it all really came out," a source said of Kim, Kourtney and Khloe, who were the last to find out Bruce was making the change.
The insider added: "The divorce caused a divide, but Bruce's decision to share his transition has caused an even greater divide."
In a recent episode of Keeping Up with the Kardashians, Kanye West's wife seemed mortified as she noted that the former athlete wore popular shapewear hosiery Spanx.
"I swear to God he had Spanx on, manx," Kim told her older sibling Kourtney."
Pointing to her calves she exclaimed: "Everyone in this family wears f***ing Spanx! Bruce has no sense of reality, he was wearing jeans that were to here."
Meanwhile, it has been announced that Jenner will discuss his transition in a special two-hour tell-all interview with Diane Sawyer, set to air on 24 April 2015.