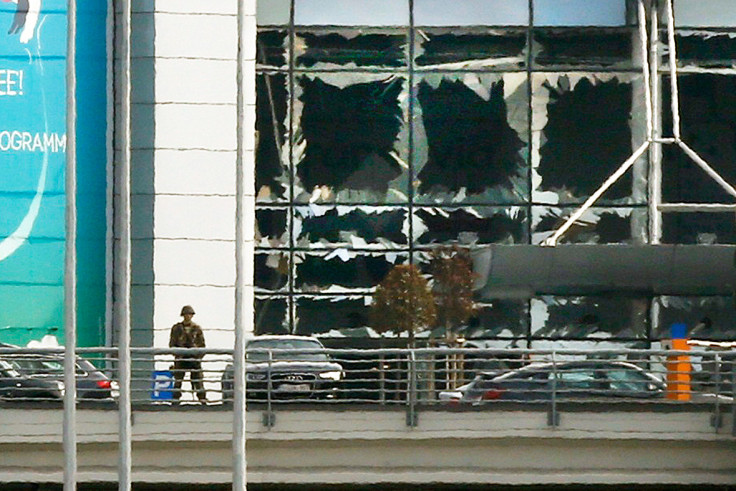 Two crew members from Indian airline Jet Airways have been confirmed injured in the Brussels terrorist attacks of 22 March. Zaventem International Airport was rocked by twin blasts at 8am (7am GMT), following which an explosion was also reported at Maalbeek Metro Station.
Shortly after the incidents, Jet Airways confirmed that they had an aircraft in Brussels and that two of their staff were injured and had been rushed to hospital. Jet Airways guests in Brussels were relocated to a safe location away from the airport terminal.
India's minister of external affairs, Sushma Swaraj, tweeted: "I am in touch with Mr Manjeev Puri, Indian Ambassador in Brussels. He has informed me that so far there is no report of any Indian casualty. Please do not worry. Indian Embassy in Brussels will provide all assistance."
Many Indians responded to the tweet with well wishes for the injured and also commending Swaraj for doing a "great job" as External Affairs Minister. Meanwhile, Jet Airways said that guests with tickets to and from Brussels until 26 March would be eligible for a full refund and that immigration arrangements were being made for their Indian passengers stuck in Brussels.
A spokesperson for the airline said: "Transit guests who were in the terminal building have been shifted to hangers in coaches. Our Brussels staff is coordinating with airport authorities and security agencies to arrange immigration formalities as soon as possible to move the transit guests out of the airport."
Meanwhile, some Indians remained nervous about the status of their family and friends on a Jet Airways flight. One Twitter user tweeted at Swaraj: "My sister was in a Jet Airways flight from Delhi. We are not able to confirm the status of her wellbeing. Can you please help?"
In a statement also posted to Twitter, Prime Minister Narenda Modi posted his condolences to the victims of the attacks. "News from Brussels is disturbing. The attacks are condemnable. Condolences to families of the deceased. May those injured recover quickly."
Those with questions about family and friends can call Brussels Airport on 02/753 7300.