BT hit by record £42m fine over installation delays
The telecoms giant is expected to pay out £300m in compensation to its rivals.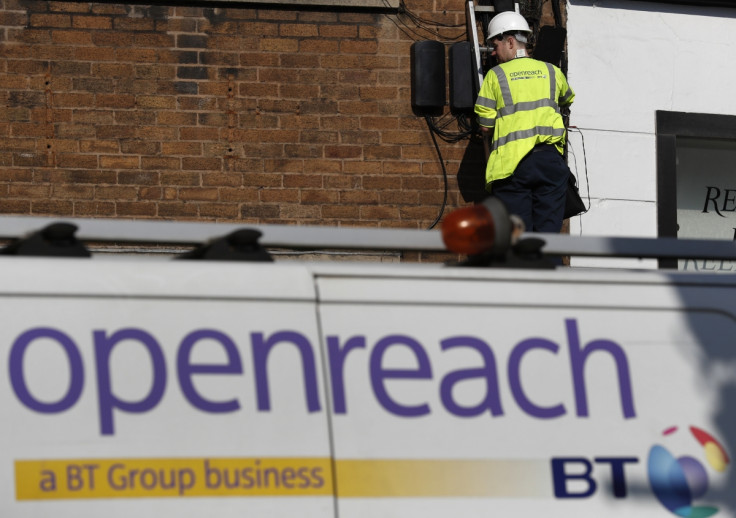 Telecoms giant BT faces a bill of £42m ($52.6m) after being censured by regulator Ofcom for delays in connecting high-speed business lines.
The fine, which is the largest ever imposed by Ofcom, includes a 30% reduction after BT agreed to settle the investigation by admitting full liability.
BT's Openreach division was found to have cut compensation payments owed to other telecoms providers for delays in connecting high-speed lines between January 2013 and December 2014.
BT is the largest broadband service provider in the UK, with most telecoms companies relying on their access to BT's network to provide services to customers.
Ofcom said the company had broken its rules by acting in a way that could harm competition in the telecoms sector.
Gaucho Rasmussen, Ofcom investigations director, said: "These high-speed lines are a vital part of this country's digital backbone. Millions of people rely on BT's network for the phone and broadband services they use every day.
"We found BT broke our rules by failing to pay other telecoms companies proper compensation when these services were not provided on time.
"The size of our fine reflects how important these rules are to protect competition and, ultimately, consumers and businesses.
"Our message is clear – we will not tolerate this sort of behaviour."
Under the terms of the settlement, BT is obligated to compensate all the telecoms providers who faced financial loss because of its conduct.
Ofcom also imposed a £300,000 penalty on BT for failing to provide complete information when the dispute first broke out. The company expects compensation costs to total around £300m.
Openreach chief executive Clive Selley said: "We apologise wholeheartedly for the mistakes Openreach made in the past when processing orders for a number of high-speed business connections.
"This shouldn't have happened and we fully accept Ofcom's findings.
"This issue is unrepresentative of the vast majority of work conducted by Openreach and we are committed to delivering outstanding service for our customers."
© Copyright IBTimes 2023. All rights reserved.