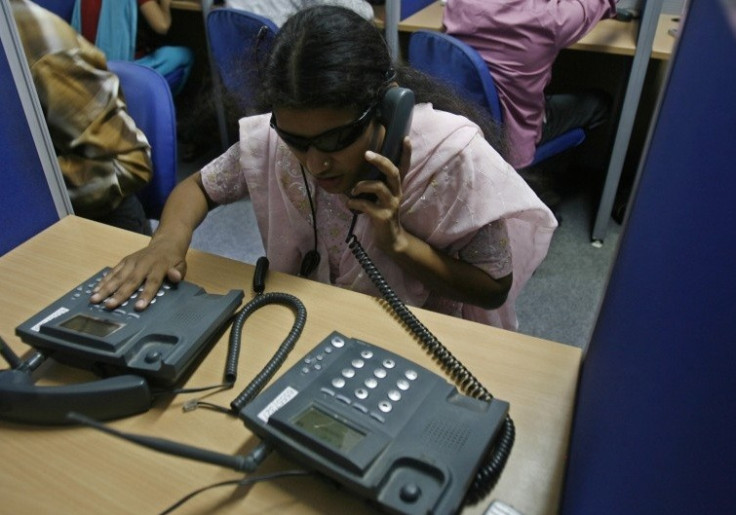 BT has pledged to use fewer foreign call centres after customers complained that they were unable to speak to workers in Britain. The company opened call centres in India 12 years ago, but the plan to outsource left British customers dissatisfied with the services.
With more than 20 call centres already established in the UK, the telecoms giant announced that by the end of 2016, 80 per cent of customer calls will be dealt with by British customer services staff. The move to bring call centres back to the country will create hundreds of new jobs for British workers.
The Indian call centres will be used for back-office functions which do not include direct contact with customers.
The revamp of the customer services call centres comes after the company was named one of the worst providers of customer service in a Which? survey released this week. Nearly half of consumers objected to the foreign call centres.
John Petter, the chief executive of BT Consumer, told the Mail Online said: "Our customers have told us that they would prefer to speak to a contact centre in the UK when they call us. When we launched BT Mobile earlier this year, we located customer service in the UK and our customers have valued that.
"We think doing this for our other products is one way in which we can boost the service that we offer customers. This move will secure thousands of existing UK jobs and create new UK jobs.
"Our offshore partners have provided a good level of service for our customers and we will still have offshore partners to help us to deliver various campaigns and services. However, we believe that now is the right time to commit more investment to the UK and that this is something that customers will appreciate."
BT's rival EE and Santander are among several British companies who have brought their call centres back to the UK. Santander U.K. made the u-turn after receiving over 165,000 complaints with the bank having to recruit 1,000 new staff in customer facing roles, adding to its specialist call teams and the creation of a dedicated staff line to assist with customer service.