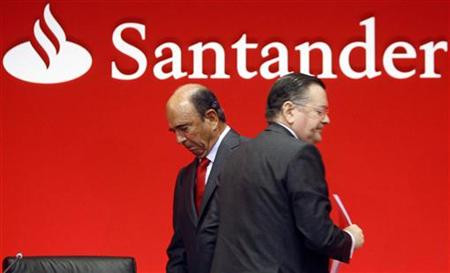 Santander has finally taken heed to the thousands of customer complains about the company's call centers in India, and have closed two in a move that will see the call centers return to Britain.
It's no secret Santander has had something of a crisis of reputation lately: In a customer service survey by the Financial Services Authority last year, Santander was rated the second-worst bank (behind Barclays) in the U.K., receiving 165,000 complaints about its services. In November, another poll by JD & Power Associates showed that satisfaction levels were lowest among Santander customers. And another survey by MoneySavingExpert.com (which attracted almost 18,000 respondents), voted it the worst for customer service. So something needed to be done sooner rather than later.
The Spanish led bank has ended its contract with its two biggest call centres in India, one on Bangalore and the other in Pune. There has been no indication of how many jobs are being lost in India but Santander U.K. have announced they are to create 500 new jobs in the United Kingdom. 150 new jobs will be created in Glasgow and the remaining 350 will be based in Leicester and Liverpool.
Ana Botin, chief executive of Santander UK, said: 'Our customers tell us they prefer our call centres to be in the UK and not offshore. 'We have listened to the feedback and have acted by re-establishing our call centres back here.'
Santander U.K. have received over 165,000 complaints over the past year with the bank having to recruit 1,000 new staff in customer facing roles, adding to its specialist call teams and the creation of a dedicated staff line to assist with customer service.
The third largest U.K bank said it reduced the number of complaints last year and now 80 per cent of complaints are dealt with in 48 hours. A Santander spokesman denies that the decision to move call centres back to the United Kingdom is in response to rising overseas costs. Of course, there will be down-sides - for a start, UK call-centres are far more expensive. But British customer service for British people is likely to score plenty of brownie points with the public.