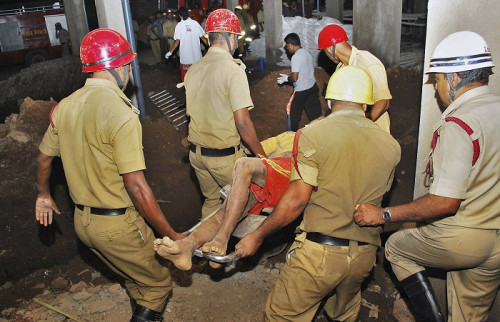 At least 14 people were killed when a five-storey building under construction collapsed in the Indian state of Goa on Saturday.
Officials said 21 people have been rescued so far from the wreckage of the residential building in the small coastal village of Canacona, but more than 20 construction workers are still feared trapped under the rubble.
At the time of the collapse, around 50 daily wage labourers were working on the site, which comprises 150 flats and six buildings, three of which are still under construction.
Fire and emergency services worked throughout the night and officials expect the death toll to rise as more bodies are recovered.
Eyewitness Ramesh Naik told the Associated Press: "It was like an earthquake when the building fell. You could not see what exactly happened because of the dust."
Goa chief minister Manohar Parrikar attributed the collapse to poor quality construction, the Times of India reported.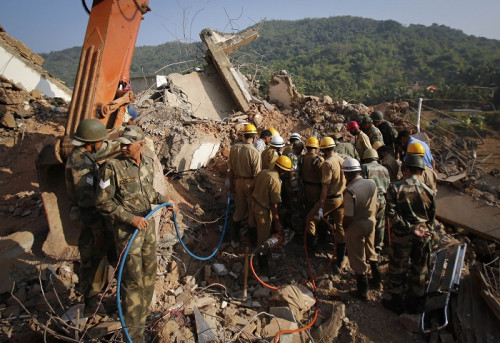 "We checked the nearby blocks of the project and even they had developed cracks," Parrikar said.
"The district administration will look into all aspects of the case and submit a report to the government."
He added that the builder, the contractor and the municipal officials involved in approving the construction site will be arrested.
Canacona police have already filed complaints against builder Vishwas Desai and contractor Jaideep Saigal for negligence, causing death and endangering human life.
India's lucrative construction boom, which is expected to be worth $1 trillion by 2025, has come at a high price. Poorly enforced safety standards have led to a series of deadly construction incidents.
In September last year, 60 people were killed when a five-storey residential building collapsed in India's financial hub Mumbai, while 72 people died in April when a building collapsed in Thane, just outside Mumbai.