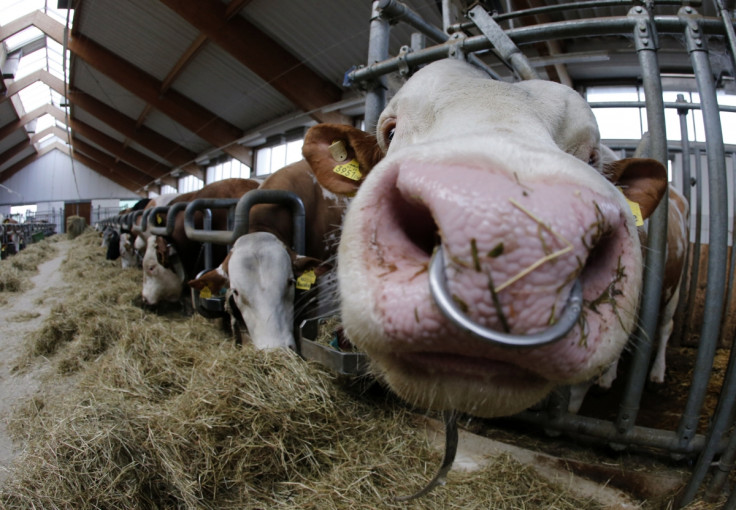 Bull semen worth $50,000, (£35,000) was stolen from the back of a parked pickup truck in Turlock, California, about 170km south east of San Francisco. The product was stored in four tanks containing liquid nitrogen to keep it frozen.
"Well, it's kind of like being punched in the stomach. It did not feel real good at all," Anthony Reis, seller of the product, was quoted as saying by Fox News. "I really don't think they knew what they were taking. They probably thought, 'well this... well these tanks are super heavy, probably worth a lot of money when it comes to the metal,'" Reis said.
"We had the fifth-best bull in the world in that group. He's an allocated bull, I cannot replace that semen," Reis said. "We're guessing they [thieves] might get a bit of a surprise," Reis said.
"If you [thieves] don't want to come by my house that's fine. Drop it off in front of the police department, I don't care," Reis said. Reis also warned that the liquid nitrogen could be harmful and cause frostbite or cryogenic burns if it is not handled with care.
Police said the incident occurred on 18 January when Reis parked his pickup truck on La Sombra Court in Turlock. The thieves had no idea what they were stealing, the police said.
The extraction of the semen could be a challenge due to the animal's aggression but "the genetics that these bulls have in them is out of the top one per cent of the world population [of bulls]", Oakdale farmer John Azevedo, who supplies bull semen to Reis, said.
"It's a loss to us, loss to the farmers (be)cause some of these bulls are highly sought after," Azevedo said. "Reason that we select these genetics is for their ability to outperform in a number of ways," Azevedo said.
The bull semen was being transported to other farms across California and intended to impregnate over 1,000 cows.