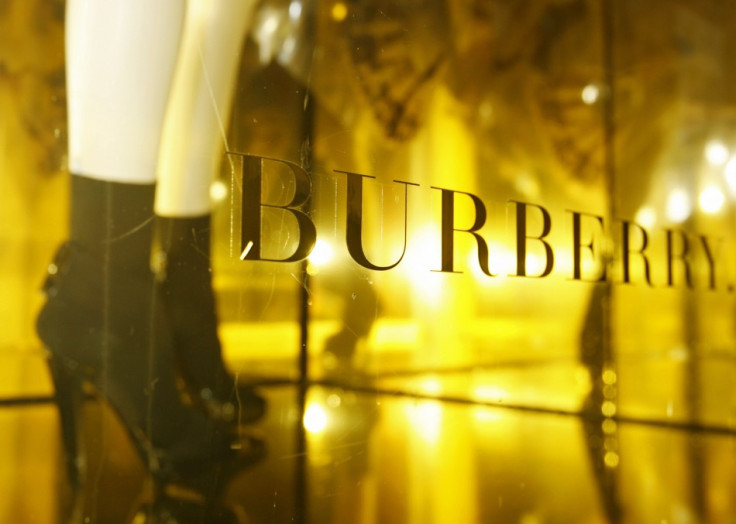 Burberry shares fell sharply in London on the news that an upcoming multi-million pound investment in expanding its stores will likely hit the British luxury designer brand's profits.
The iconic brand, famed for the camel, red and black check pattern that adorns Burberry products, had reported a 24 percent hike in profits for the full year to 31 March, as the opening of more than two dozen new stores across the world saw it buck an overall gloomy picture for retailers.
"While we remain vigilant about the external environment, we will continue to invest in front-end opportunities within our brand, digital and retail strategies, to drive sustained, profitable growth and enduring customer engagement over the long term," Angela Ahrendts, chief executive of Burberry, said in a statement.
The £180m to £200m investment will focus on creating 12 percent to 14 percent more store space across the world.
It will see bigger stores in flagship markets such as London, Paris, and Hong Kong, as well as further expansion into emerging markets as it seeks to tap into the increasing wealth of the aspirational middle classes.
Revenues were up 24 percent across the year, to £1.86bn, pushing profits before tax up by 24 percent, to £366m.
The Asia Pacific region gave the biggest contribution to revenue growth, with 37 percent.
Burberry investors saw their dividends increase by 25 percent, to 25 pence.
Along the year the retailer opened 23 more stores around the world.
Burberry stock was down 4.76 percent on the day to 1,320 at 09:02 BST.