Burns Night 2015: Traditions and customs to celebrate Scotland's national poet Robert Burns
Burns Night, the anniversary of the birth of Scottish poet Robert Burns, is celebrated annually on 25 January.
The tradition of the Burns Night Supper was first held in 1801 by the poet's friends, five years after his death. Today, the day – otherwise known as Robert Burns Day – has become popular around the UK.
Celebrations are even held in New Zealand's city of Dunedin, of which Burns' nephew was a founding father.
Read Robert Burns
Widely regarded as the national poet of Scotland, Burns is the best known of the poets who have written in the Scots language. He also wrote in English and is regarded as a pioneer of the Romantic movement. After his death, he became a source of inspiration to founders of liberalism and socialism and greatly influenced Scottish literature.
His most recognised works include Auld Lang Syne, often sung at Hogmanay or New Year's Eve, and Scots Wha Hae, which became an unofficial Scottish national anthem.
Raise a glass
Whisky is the usual choice of tipple on Burns Night, either malts of blends. It is traditional to pour a dram over the haggis, but most prefer not to as it changes the taste of the meat and can turn the meal soggy. If you're not a whisky drinker, robust red wines make a good accompaniment.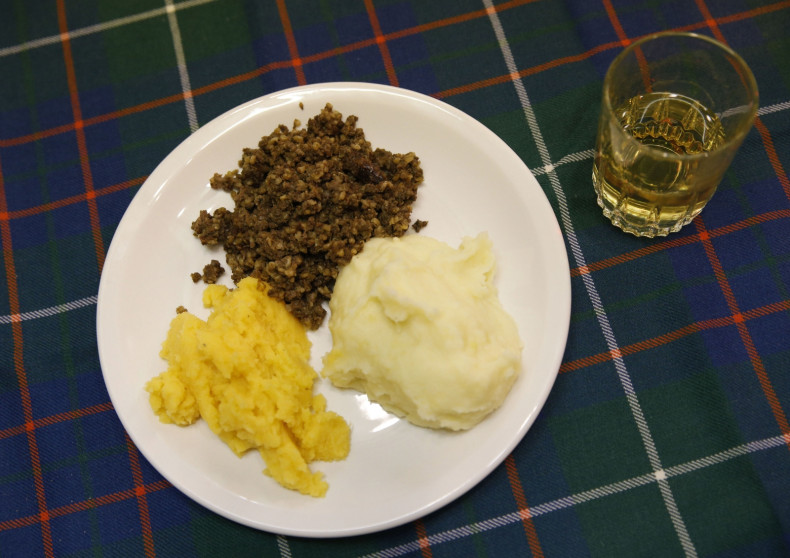 Glenlivet 12-year-old can be bought for £28 for 70cl at Waitrose, and is a fine single malt for a Burns Supper, or you could try Talisker aged 18 years – winner of the Best Whisky in the World at the 2007 Whiskies Awards – at Masterofmalt.com.
Burns Supper
Historically, grace is said before a Burns Supper. It was traditionally the Selkirk Grace, a thanksgiving said before meals in the Scots language. Although attributed to Burns, the Selkirk Grace was already known in the 17th century, as the "Covenanters' Grace" or "Galloway Grace". As the main course was brought in – traditionally a haggis – the host would recite the poem Address to a Haggis.
There is much more to Scottish fayre than haggis – although Burns Night is a good excuse to taste the national dish and other Scottish recipes. Other delicious recipes include Scottish smoked salmon – which you could try in a pasta dish with dill for a hearty meal – and cock-a-leekie soup or stovies.
An ideal January winter warmer, the basic ingredients are meat, potatoes and onion. Traditionally, stovies was made up of the leftovers of a Sunday roast.