Thousands of Burundians have been forbidden from leaving their country, a humanitarian organisation has claimed. UN officials and human rights groups have urged action against what witnesses call a deadly government crackdown on opposition members, after scores died since President Pierre Nkurunziza launched a controversial bid to prolong his term in office in April.
A wave of assassinations in the capital, Bujumbura, has targeted politicians of all parties, military officers, and human rights defenders, and corpses appear on a near-daily basis. The UN has cited at least 240 deaths since April, but the real toll is likely much higher.
Blocked at the border
One important way for individuals to obtain protection is through flight to another country. More than 233,000 civilians fled to neighbouring countries (See Boxout), but Refugees International (RI) has found that some of these displaced citizens are trapped inside Burundi, unable to leave because of abusive government agents and armed militias along the country's borders.
In September and October 2015, RI travelled to Burundi, Tanzania, and Rwanda to assess why people continue to flee and the scope of internal displacement. Internally displaced persons (IDPs) in Burundi and refugees in Tanzania claimed that the Burundian authorities are preventing civilians from fleeing the country and have been doing so for months.
RI was told that this obstruction is carried out not only by Burundian government agents – including border agents, National Intelligence Service, police, and the military – but also by Imbonerakure, members of the ruling CNDD-FDD party's youth wing.
IBTimes UK first revealed the government was preventing refugees from fleeing in June, when Interior Minister Edouard Nduwimana had ordered the closure of the PAFE police authority's offices on 19 June. The authorities closed off a number of exit points at the borders with Tanzania, Rwanda and the Democratic Republic of Congo (DRC).
According to human rights defenders and UN officials, the Burundian government started cracking down on cross-border movements in early June.
"The threats against these hidden displaced must stop, and the international community must be allowed to protect them," said Michael Boyce and Francisca Vigaud-Walsh, authors of You are either with us or against us: persecution and displacement in Burundi.

RI found compelling evidence that there are indeed IDPs, some of whom are in grave danger. The organisation has found that would-be refugees, who would like to seek protection outside of Burundi, cannot because they fear being arrested at the border by Burundian authorities. RI said IDPs were too scared to even seek humanitarian assistance.
Hiding in the forest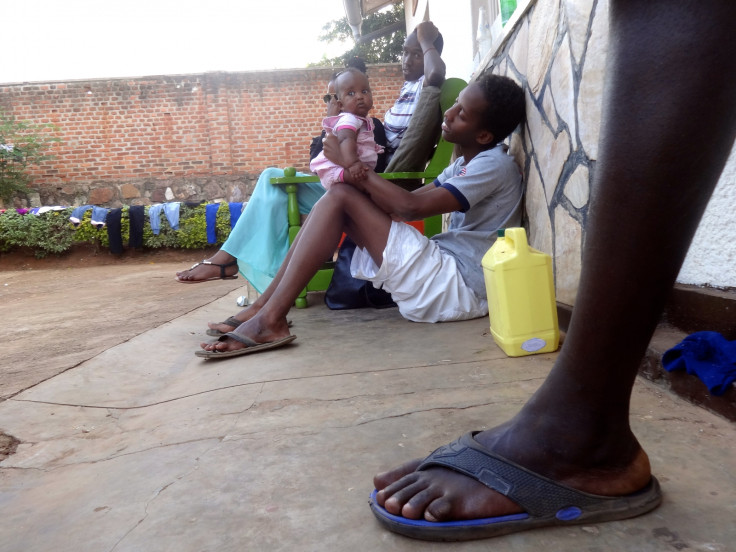 The authors interviewed IDPs who spoke about fleeing their homes, living underground in their own cities, frequently moving to different trusted friends' homes under the cover of the night or even hiding in the forest along the Burundi-Tanzania border.
Those currently displaced have lost their sources of income and are suffering from immediate food insecurity. With no access to shelter or healthcare, their health is in imminent danger, RI said.
One young paramedic student told RI that he was jailed for two months, accused of "revolting against the state" and "promoting dissension meetings with youth" after participating in opposition protests.
Shortly after human rights groups helped secure his release, his house was ransacked and a friend informed him that the police were looking for him.
Reluctant to repeat his incarceration experience and fearing the worst, he set off on foot to the forest, where he had been living for two weeks. He had an injured foot and was visibly ill, but was too afraid to leave the forest in search of medical assistance, stating, "someone from the National Intelligence Service (SNR) could see me".
In their report, Boyce and Vigaud-Walsh made a number of recommendations such as calling on the government to cease all forms of persecution that lead to displacement, as well as prohibit and prevent other actors from doing so.
"In the first place, we need security," another IDP, said. "It doesn't matter who – the United Nations, the African Union – but someone needs to provide security for people under threat."
Burundi up close: Check out our Flipboard magazine