A mutilated body was discovered on Monday morning (12 October) in Burundi's capital Bujumbura. The naked body was uncovered along the Avenue Mwambutsa, opposite the neighbourhood of Ngagara VI.
While the victim has not yet identified, a witness told local journalists: "He is mutilated. His executioners cut off some of his body parts. What was done to him is inhumane." Another commented: "It reminds of the dead man killed last weekend in Cibitoke who had his heart ripped off and his crippled leg cut."
This recent discovery comes a week after a 54-year-old disabled man Eloi Ndimira was found mutilated in Cibitoke.
In a speech on Wednesday 30 September, President Pierre Nkurunziza set out a series of measures to crack down on "criminals", including the permanent withdrawal of driving licences for any driver caught carrying criminals in their car and tough penalties for anyone in possession of an illegal weapon.
Thousands of opposition protesters descended into the streets during the spring, leading to a failed coup d'etat on 13 May but authorities have since been waging a severe crackdown on dissidents, who now claim they are preparing for war. In August, IBTimes UK exclusively reported that members of the opposition were buying £4 grenades and £40 Kalashnikovs, after the price of weapons had drastically dropped.
More than 200,000 refugees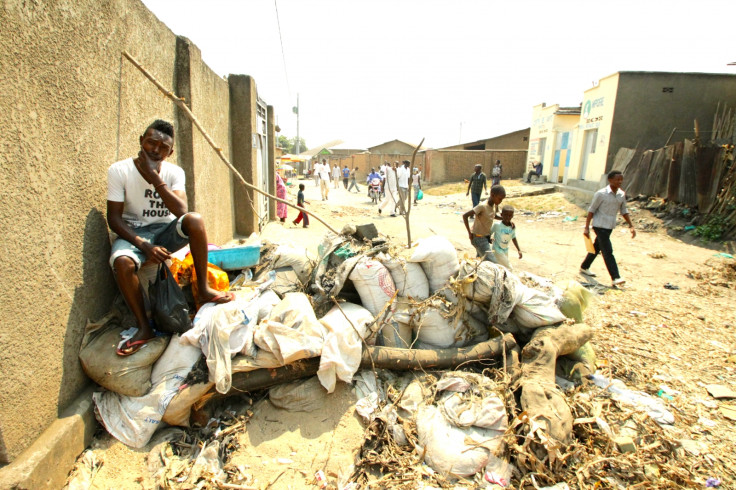 The recent surge in violence has pushed more Burundians to flee the country, and the number of refugees has exceeded 200,000 at the beginning of the month, according to the latest data released by the UN High Commissioner for Refugees (UNHCR).
Tanzania has welcomed more than half of the total number of refugees, 103,000, while Rwanda has taken 69,000. Uganda and the Democratic Republic of Congo (DR Congo) have welcomed 15,000 and 14,000 respectively.
While the UNHCR data shows the flow of people leaving Burundi slightly slowed down in the past few weeks, the agency forecasts up to 320,000 will have fled Burundi by the end of 2015.
Burundi up close: Check out our Flipboard magazine