Burundi: CNDD-FDD party blames civilians deaths on 'killers' behaving like Boko Haram and Al Qaeda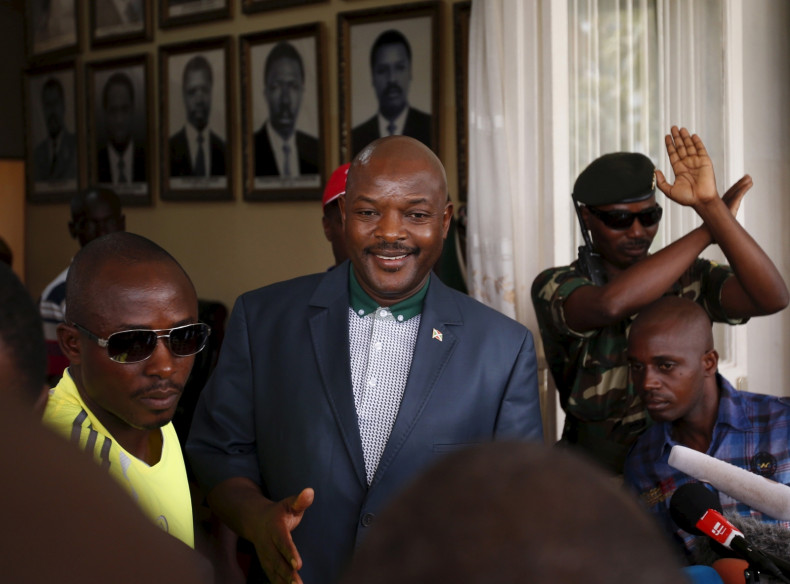 Burundi's ruling CNDD-FDD party has described the "killers" behind the death of 10 civilians this week as "behaving like Boko Haram, Al Shabaab and Al Qaeda" and has accused "colonizing countries" of providing them with funding and weapons. Up to 10 people were killed in shootings and a grenade attack on 13 and 14 October in the Ngagara neighbourhood Quartier 3 and Jabe – strongholds for opposition supporters of the nation's capital Bujumbura.
A well-known cameraman was shot at close range along with his wife and two children during an alleged raid in Ngagara district. The violence followed the re-election of President Pierre Nkurunziza, whose campaign for a third term was denounced by the opposition as unconstitutional.
"Killers have been shooting and exploding grenades at police stations and killing persons. To do such horrendous crimes, they used motorbikes (and) broadcasters (are saying) it is a problem of ethnic," party chairman Pascal Nyabenda said in a statement, highlighting the "attack of terrorists".
The circumstances of death were still unclear on 15 October, and many reports have described how the police in charge of the protection of institutions - known as the API - arrived in large numbers in the district of Ngagara before shooting.
Foreign broadcasters accused of lies and ethnic bias
The ruling party also accused international broadcasters of spreading "lies", after reports emerged that the authorities and witnesses had given different accounts of the deadly event. While the police said it had conducted a raid to save a number of its agents who had been "kidnapped" by civilians, local witnesses told media how they had seen agents of the API shooting blindness.
In the statement, Nyabenda condemned the reports, saying it is "deplorable that international broadcasting corporation's widespread lies from their collaborators based in Burundi, that the unit responsible for the institution's protection has attacked that family of Ngagara, while others allegedly said it is all about ethnical issue without giving concise explanations."
It is not the first time the ruling power has accused foreign players of "ethnic bias". Last week, the CNDD-FDD accused the European Union of purposefully targeting Hutus through sanctions it slapped on four individuals the union considered are "undermining democracy".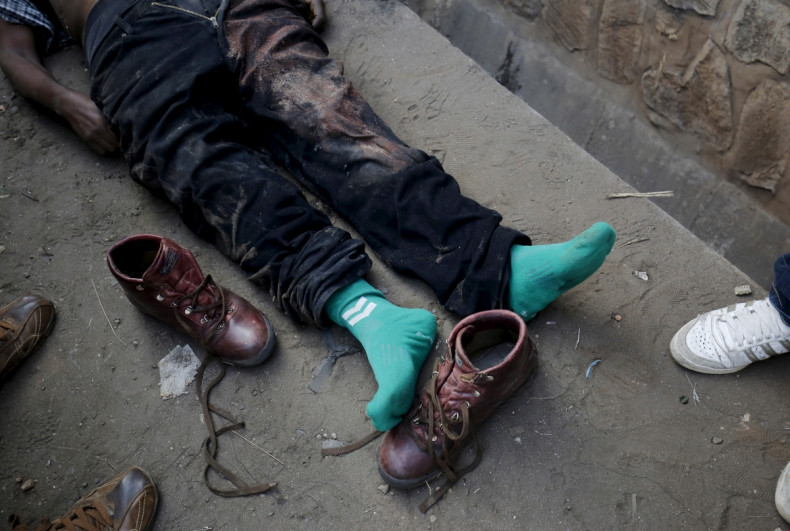 "It is true that people misunderstand (the) Burundi political issue and resort to ethnical issues for their own advantage as a way to the full comprehension of Burundi conflicts," Nyabenda said on Thursday.
The chairman, meanwhile, went on to describe how "those colonizing countries do not at all want the inter-Burundian dialogue to take place in the country, the reason why they provide the killers with money to buy weapons in as much as they cannot manufacture weapons".
Nyabenda warned: "Those powers have rather to first stop sponsoring those putschists and come up with explanations to Burundians and/or be sued in the international tribunals."
UN condemns deaths
On Thursday, UN Secretary-General Ban Ki-moon called for a rigorous investigation into the deaths. He condemned the killings in which two police officers also died during exchanges of heavy gunfire.
The UN chief "urges Burundian authorities to undertake a rigorous and prompt investigation into the circumstances and motives behind these despicable crimes in order to ensure that their perpetrators are brought to justice," the statement said.
Burundi up close: Check out our Flipboard magazine