Burundians have welcomed the European Union (EU)'s decision to hit four associates of Burundi President Pierre Nkurunziza with sanctions, but many are calling on Brussels to impose tougher economic sanctions as the East African country sinks into chaos.
"The four figures are senior officials, who have key security positions," a diplomatic source told AFP. A formal decision over travel bans and asset freezes is expected to be taken on 1 October.
Sources close to the opposition have claimed two of these individuals could include Alain Guillaume Bunyoni, who returned to the post of minister for public security in August − a position he held from 2007 to 2011 before being becoming chief of cabinet in 2014 − and Gervais Ndirakobuca, alias Ndakugarika, a former director of the SNR, Burundi's national intelligence service, and advisor to Nkurunziza.
Little impact on Nkurunziza regime
For many in Burundi, however, these sanctions may only have an modest impact on the regime, which has been embattled since Burundi's ruling National Council for the Defense of Democracy (CNDD-FDD) nominated Nkurunziza to stand for re-election. The regime's security forces have been accused of committing atrocities.
On 28 September, Zeid Ra'ad Al Hussein, the UN High Commissioner for Human Rights, reported an alarming upsurge in killings in Burundi since the beginning of September, saying that almost every day, dead bodies are found lying on the streets of some of the capital Bujumbura's neighbourhoods.
These "false" allegations were denied by presidential adviser Willy Nyamitwe, who told RFI "There are people of the radical opposition who are probably committing these crimes to attract ostracism against the power of Bujumbura."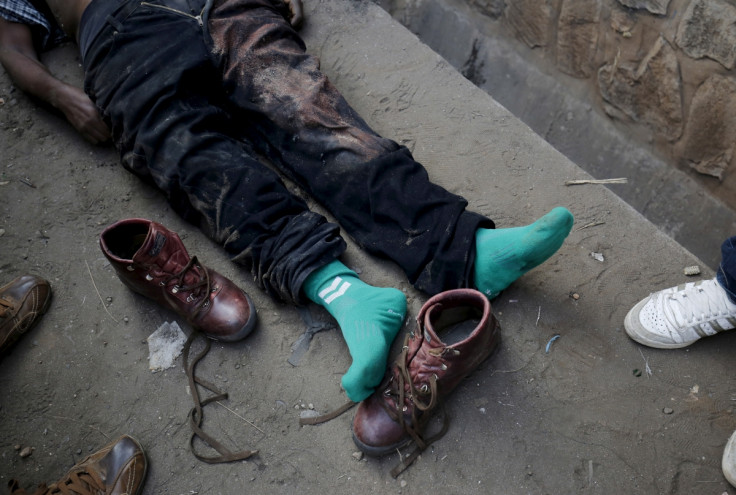 Jean, a journalist living in the capital Bujumbura, said that the sanctions will only have a limited impact if they fail to "deprive Nkurunziza of any source of funding for his police," who he claims are behind the bloodshed.
"[The sanctions] remain symbolic and it will take time before we can measure the impact on the regime and say how effective it has been in the field," the journalist told IBTimes UK.
"But if the sanctions work towards the arrest [of officials] or general paralysis of the system, then they will have a more or less heavy impact."
UN needs to step in
Arsene, a Burundian now living in Rwanda, described the EU sanctions as a "smokescreen", explaining that Burundians are "starting to lose trust in the international community".
"If they really want to act, then do it through the UN and openly discuss the illegal mandate and start prosecutions for the crimes being committed," Arsene, who wished to remain anonymous, told IBTimes UK.
"I do not know who will be affected -by the sanctions] but I have the impression that the EU is only waking up that now. The policy of the stick and the carrot was appropriate in April but that was five months ago [but] now people kill and torture in all impunity. We need strong measures and investigations."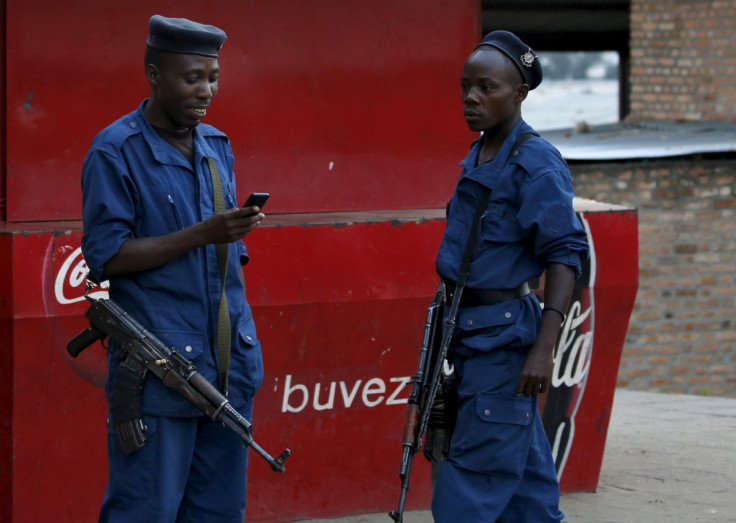 While Lionel, a Bujumbura resident, told IBTimes UK, the EU sanctions were " a good start", he condemned France's silence.
"Being a Francophone country, we expect more of France and its leadership in this crisis. So far we have not seen any strong condemnation from the government of that country," Lionel, speaking on condition of anonymity, said.
"France is a permanent member of the UN Security Council and must carry a message to Pierre Nkurunziza and not remain a silent accomplice [and] face the crimes committed in Burundi. It must not commit the same mistakes as it did in Rwanda."
A Burundian peace activist, however, told IBTimes UK that he was "grateful for incentives and sanctions applied by the international community...to help restore justice, peace and democracy".
"I hope tougher actions are still coming to stop the ongoing killings as soon as possible", he added.
Presidency: 'Unacceptable' sanctions
The United States has imposed visa bans on some Burundian government officials. The EU, which funds about half the annual budget of Burundi, is considering whether to suspend certain trade preferences under the 2000 Cotonou Agreement, but head of states are concerned economic sanctions could harm the Burundian population.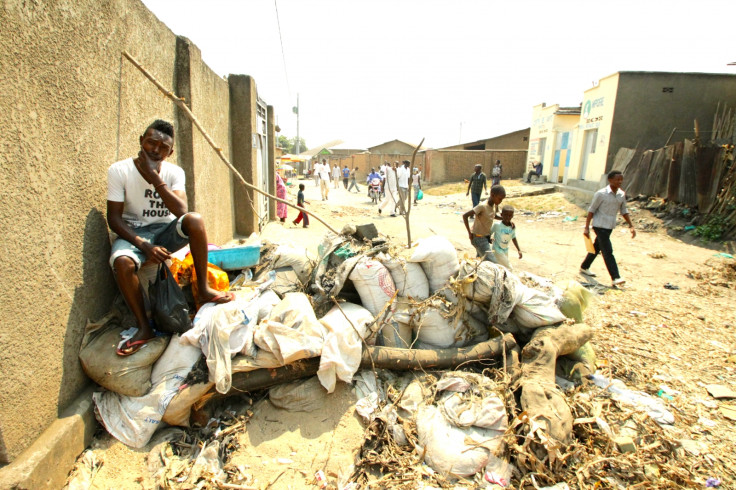 The Burundian Presidency, meanwhile, claimed any economic sanctions would be "inacceptable". Nyamitwe told RFI: "We prefer to live with less, than live with total disregard. If the EU wants to help [Leonard Nyangoma, chairman of Cnared, the anti-third term coalition] or the other Belgo-Burundians, it's their right, but for them to send us people who come to disrupt the order and peace in our country − that's out of the question.
"The Burundian people can sustain itself with nothing if it has to defend its sovereignty. The regime will always pay its civil servants, military and police."
According to the article 96 of the Cotonou Agreement, between the EU and the African, Caribbean and Pacific group of states (ACP countries), consultations between the EU and Burundi have to be undertaken for a period of up to four months before Europe can take "appropriate measures" − potentially set out economic sanctions.
If the Burundian authorities, however, show a commitment to making efforts to find a solution to the daily violence, then the EU will not impose such measures.
According to Nyamitwe, Nkuzunziza may be ready to make efforts in the coming months to avoid economic sanctions. "Let's wait for these consultations because Burundi's government has always opened the door to dialogue and will never close them," he said.
Thousands have fled the violence in Burundi, that has left at least 134 dead, according to the UN.
Burundi up close: Check out our Flipboard magazine