Violent protests have erupted again in Burundi. In the Musaga area of the capital, armed soldiers faced off with hundreds of angry protesters calling on President Pierre Nkurunziza to rescind his decision to run for a third term.
An Associated Press reporter saw two soldiers firing live rounds into a crowd of protesters, who repeatedly shouted, "Shoot us". The soldiers are reportedly armed with machine guns and rocket-propelled grenade launchers.
There was no police presence, signalling the army has now taken over operations against demonstrators.
Mohammed Nibaruta, an opposition activist, said: "The government is going to use live bullets but this will not stop protesters from coming to the streets tomorrow and the day after until Nkurunziza withdraws his candidacy."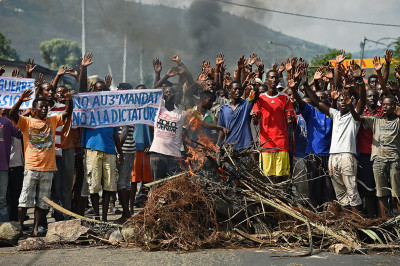 These scenes were in contrast to those that took place three days earlier, when Nkurunziza returned to Burundi from an African summit in Tanzania.
Hundreds of people lined the streets carrying flags and cheering as his motorcade made its way to the capital from his rural home.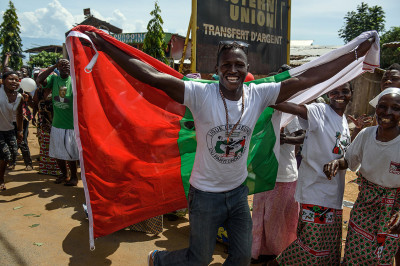 On Sunday (18 May) Nkurunziza made his first public appearance in the capital Bujumbura since the failed coup attempt.
At a news conference, Nkurunziza did not address the crisis in his country but said he was "very preoccupied" by the threat posed by the al-Qaeda-linked militant group al-Shabaab.
A spokesman for the Islamist group said Nkurunziza's remarks were "dumbfounding" and said the problems in Burundi were "clearly domestic".
"We think that this is an attempt by him to appease his people, who are standing in the streets protesting against his dictatorship, or to divert the world's attention from him while he possibly prepares his mass revenge," Sheikh Ali Mahamud Rage said in a statement to Reuters.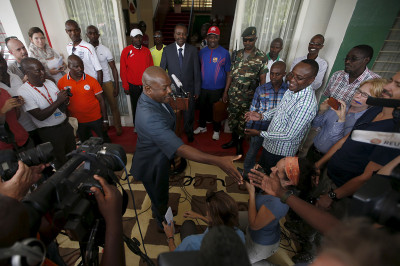 More than 105,000 people have fled Burundi since violence erupted after President Pierre Nkurunziza announced he will seek a third term in office. Tanzanian authorities have said that more than 50,000 Burundians are living rough on the shore of Lake Tanganyika.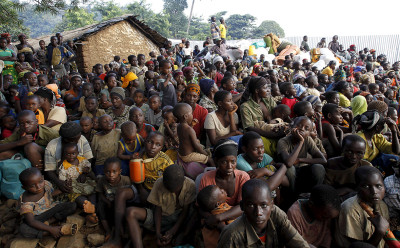 Most of the refugees at a makeshift camp in Kagunga are women and children who have been sleeping out in the rain, according to UNHCR officials. They are squeezed into a confined space with a shortage of latrines and drinking water in a village that is normally home to 12,000 people.
Aid agencies warn of mounting tension with local people and fear of disease. The UN refugee agency said seven refugees in the camp had died of severe diarrhoea – two cases were suspected to have been caused by cholera.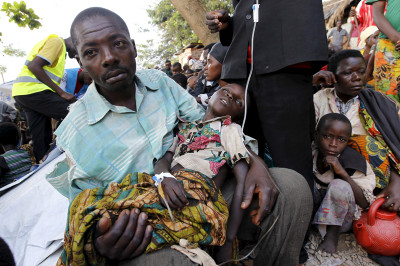 A 100-year-old German boat transports 1,200 refugees a day from the makeshift camp to the Tanzanian port of Kigoma, but it cannot keep up with some 2,000 daily arrivals. Those refugees that make the crossing are then taken by truck to the Nyarugusu refugee camp.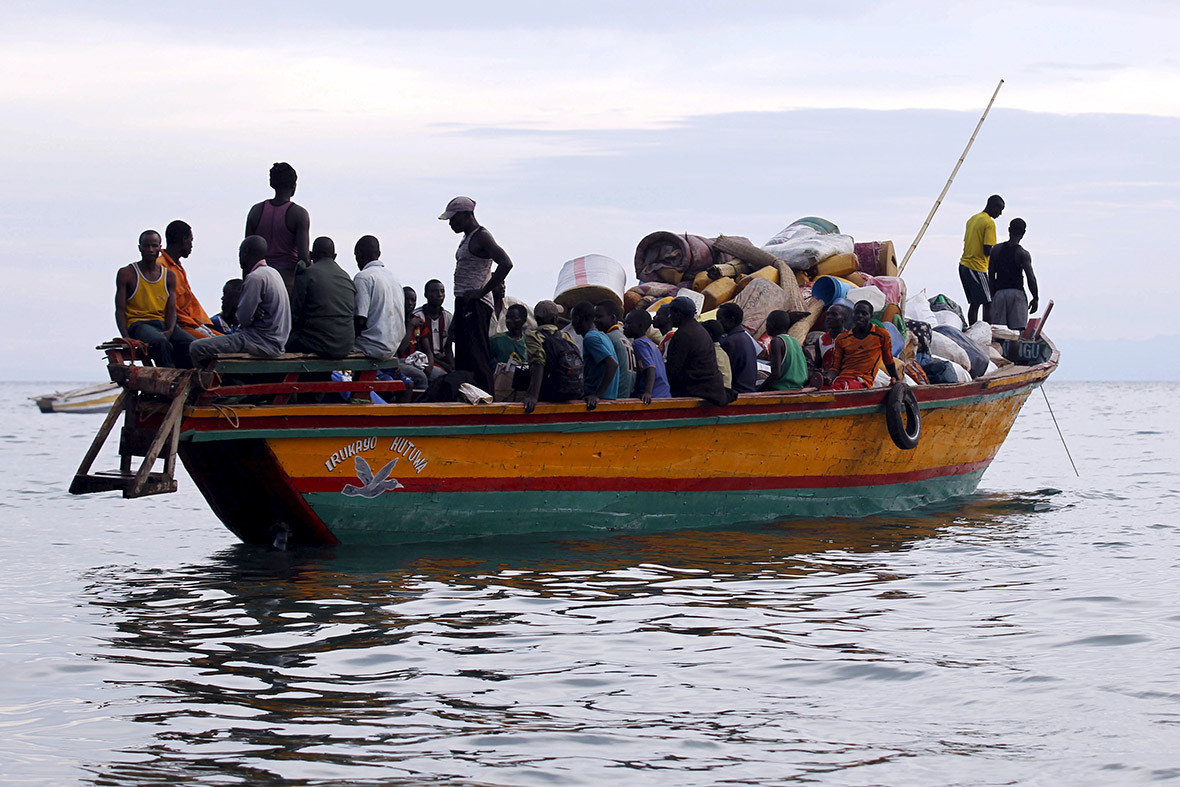 UNHCR spokeswoman Karin De Gruijl said: "People seem to be mostly fleeing because of fear, because they have seen family members disappear, they have received threats mostly from a political nature. There is also a lot of criminality coming up, so there will be also militias just looking for a quick bribe, trying to prevent people from leaving."